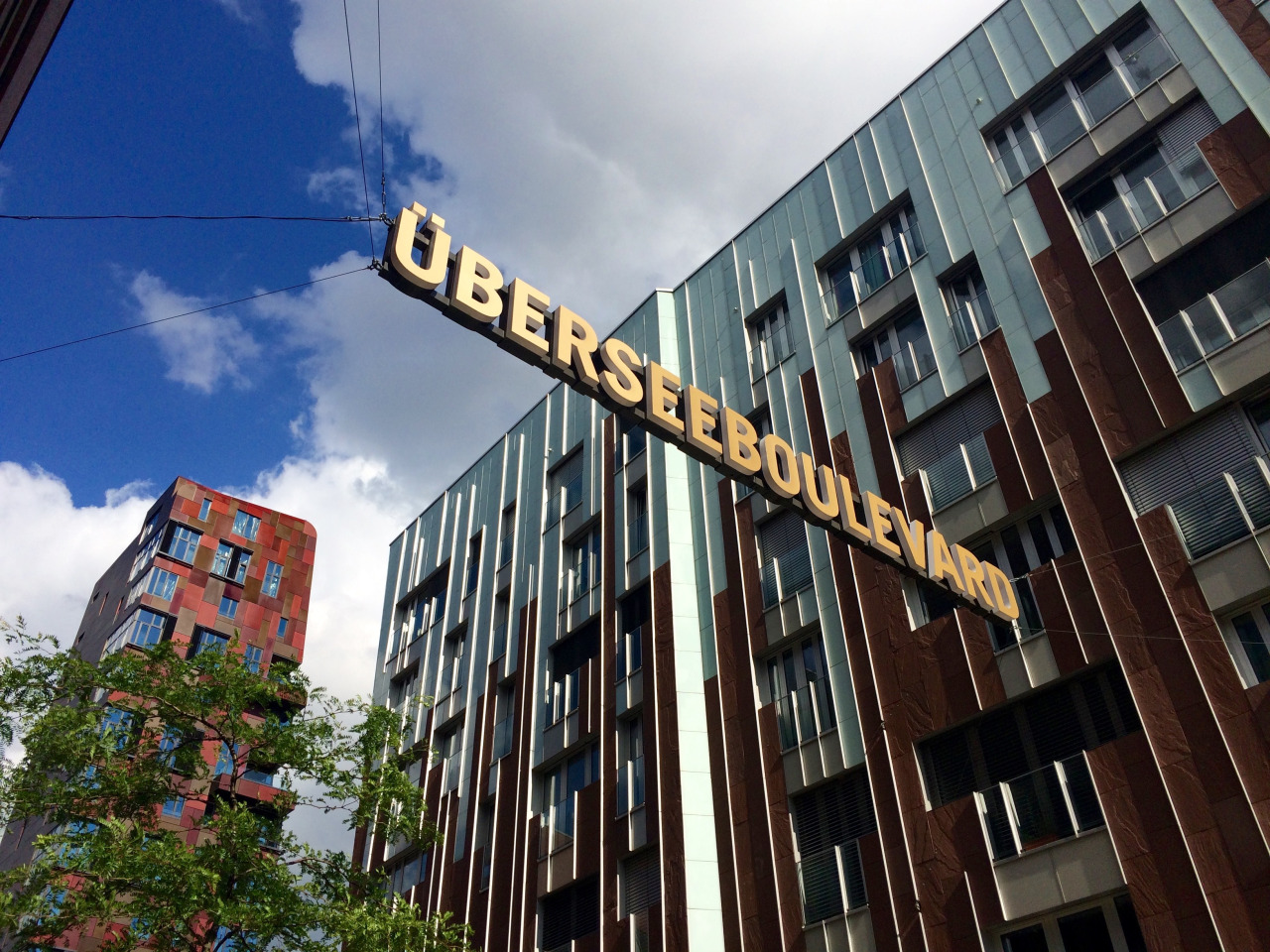 HafenCity
12 km / 4 hrs.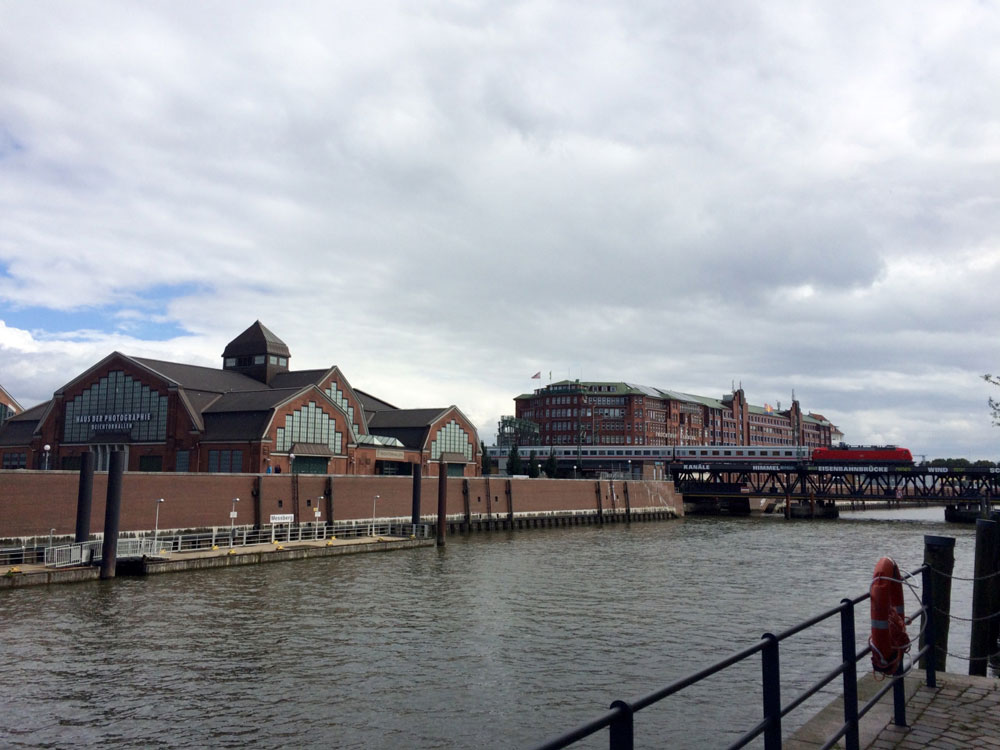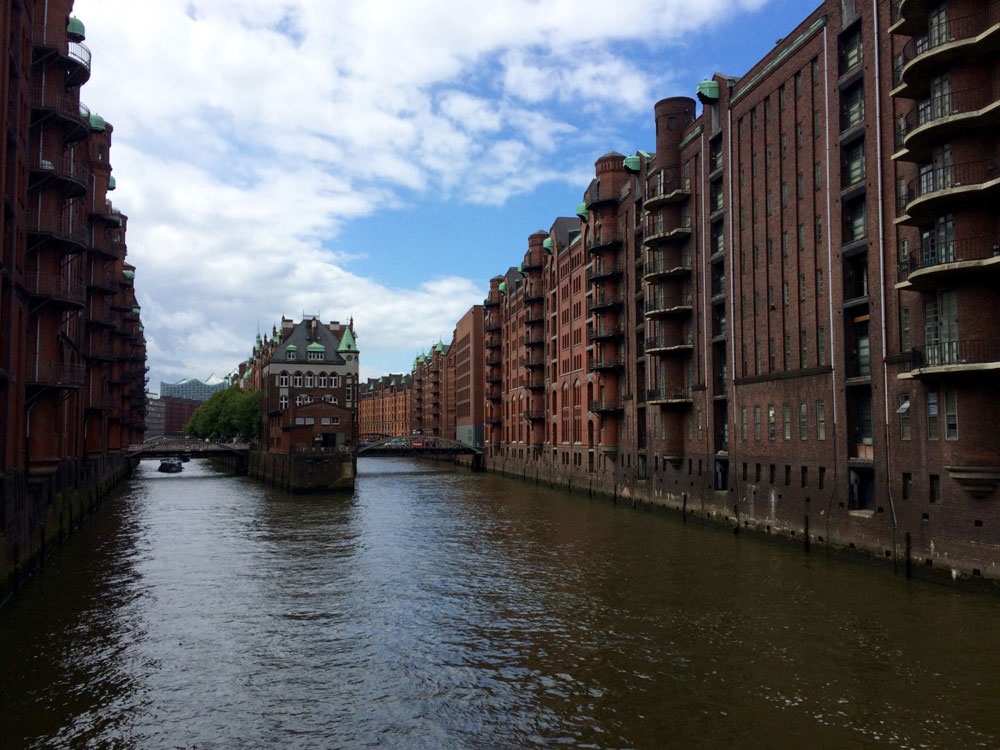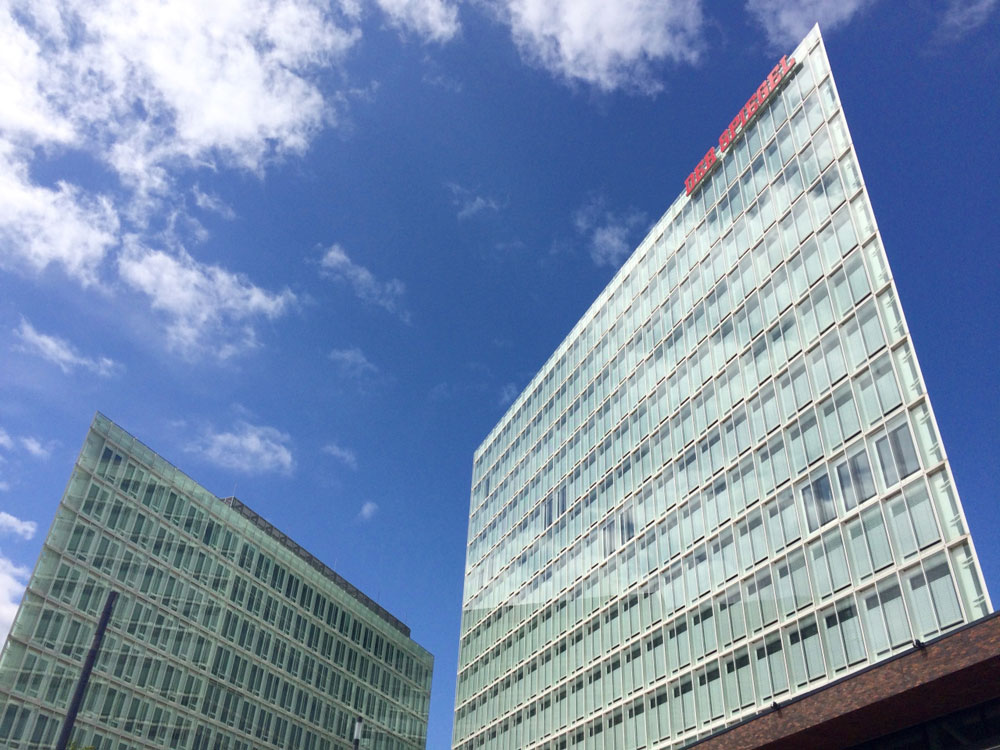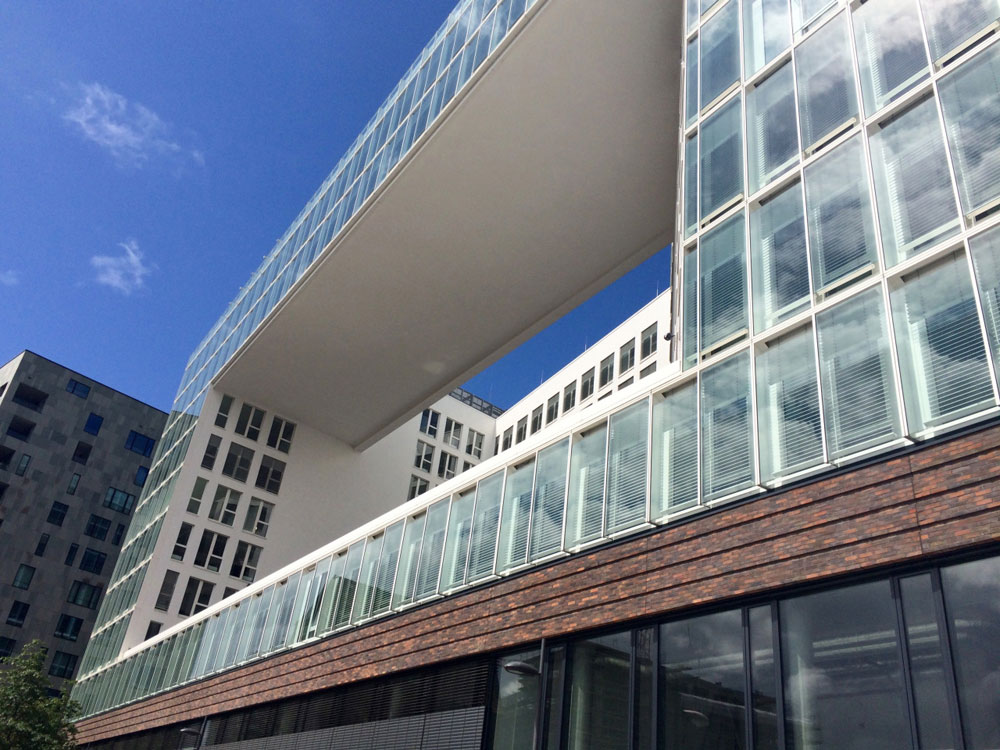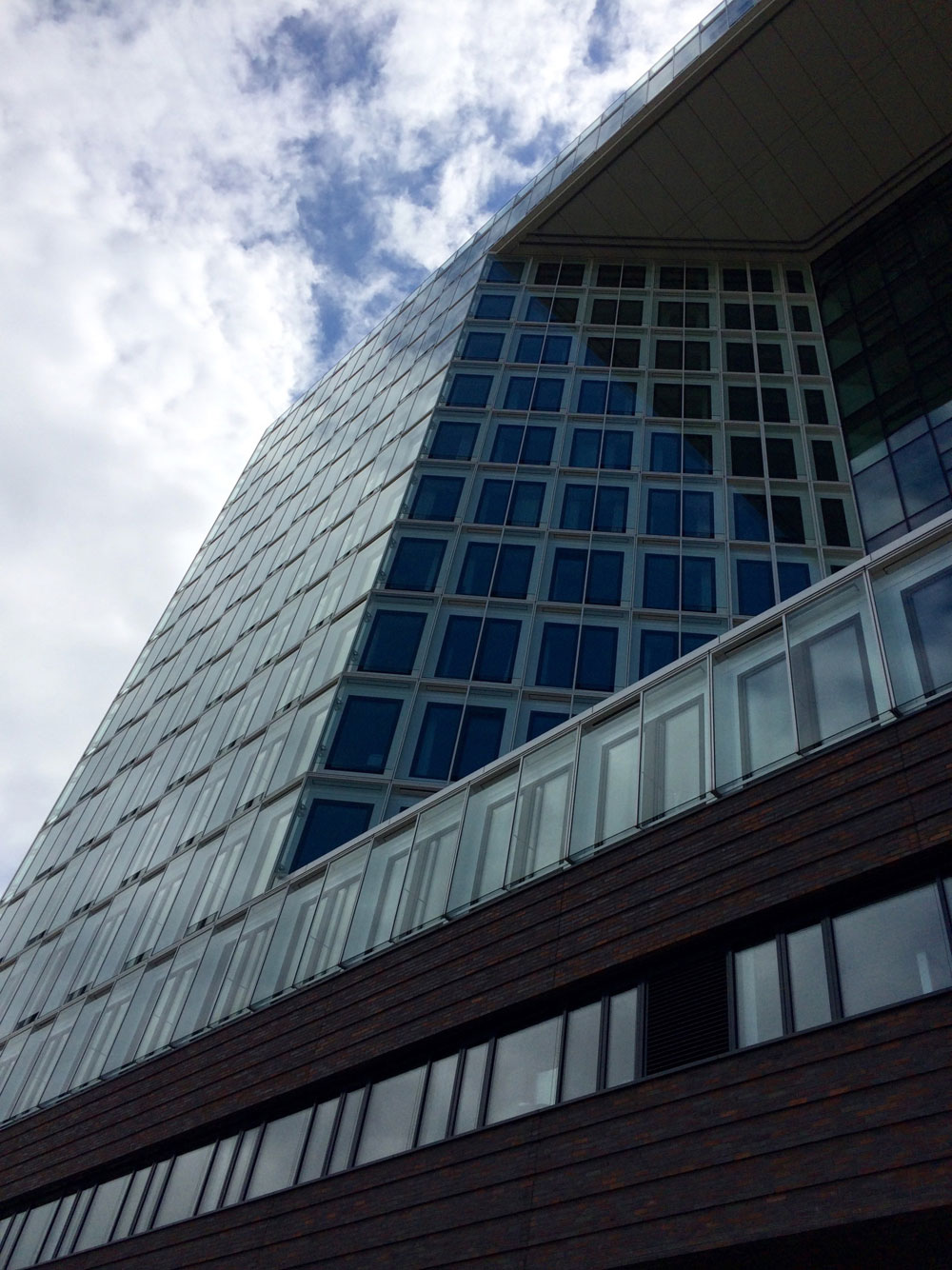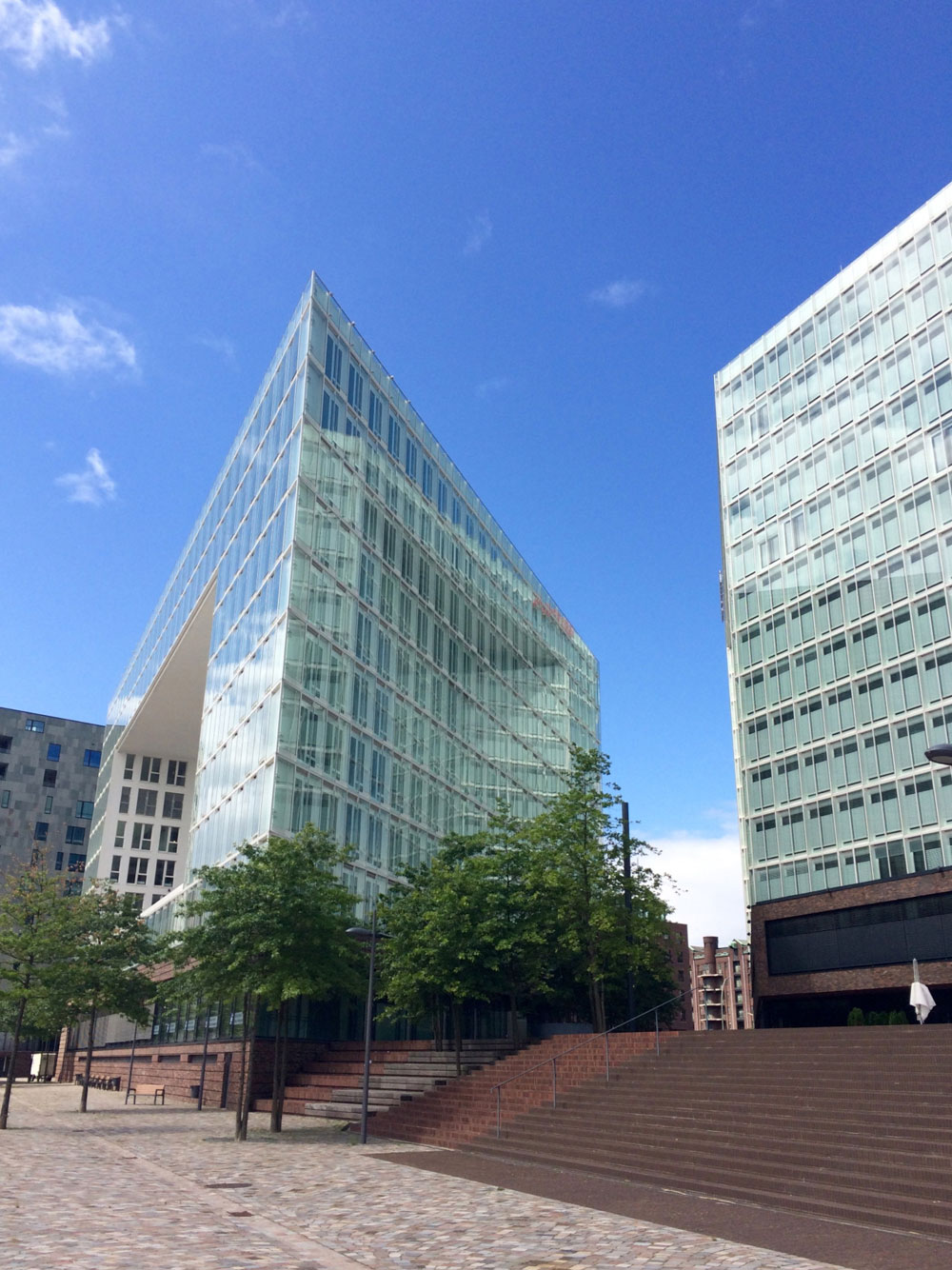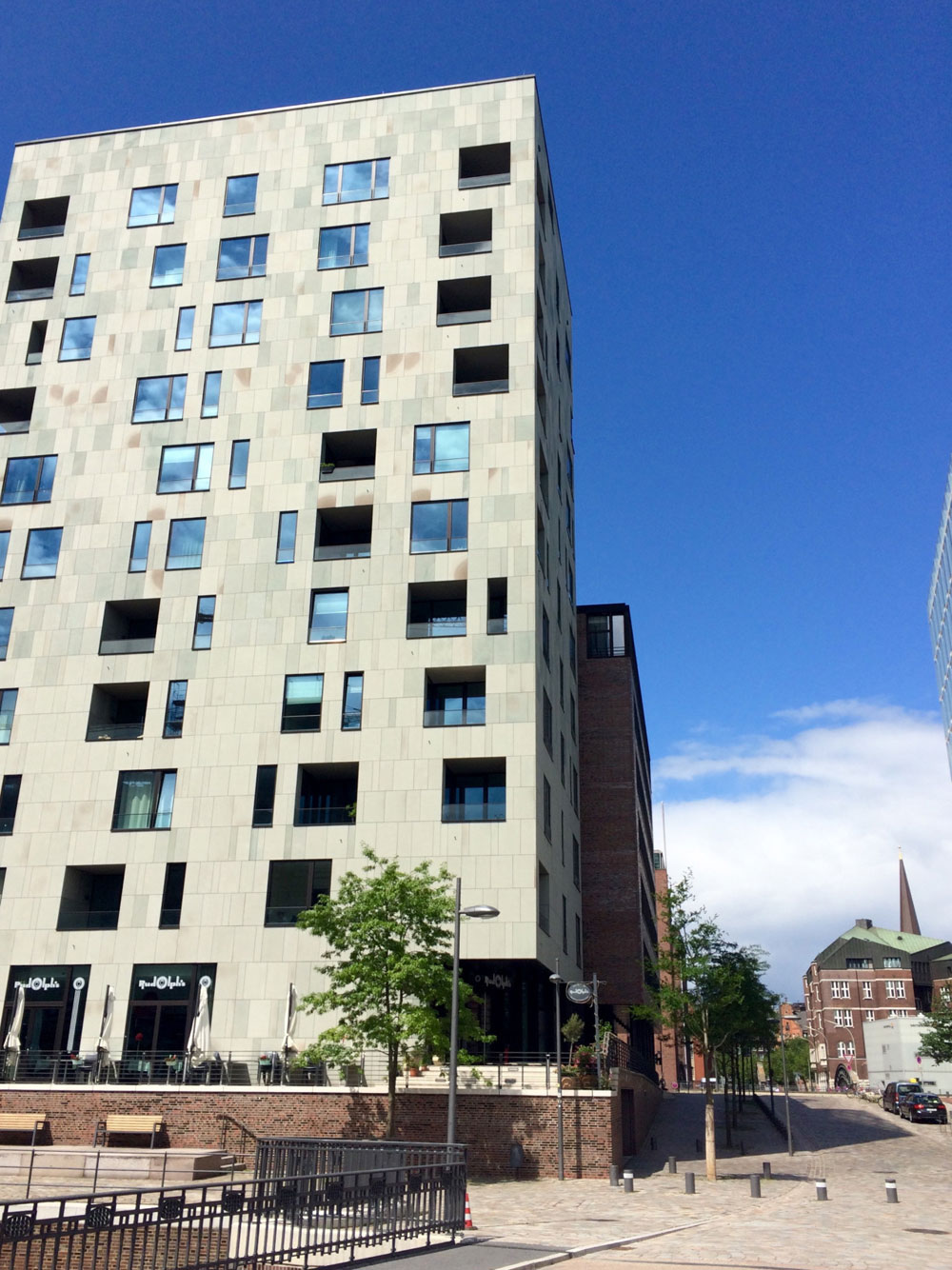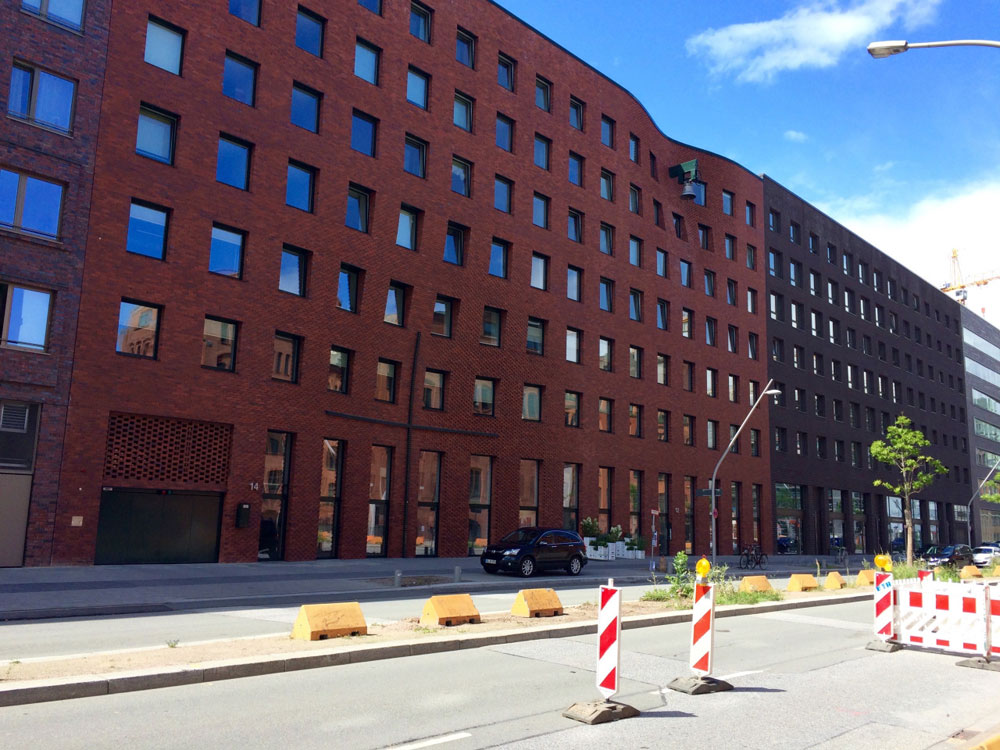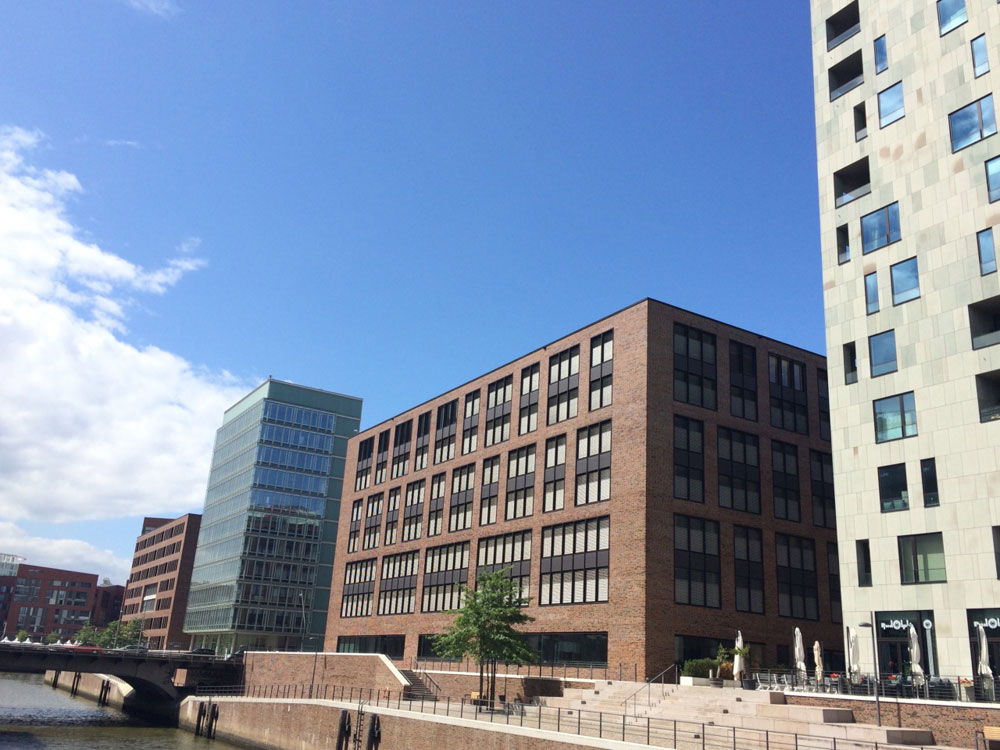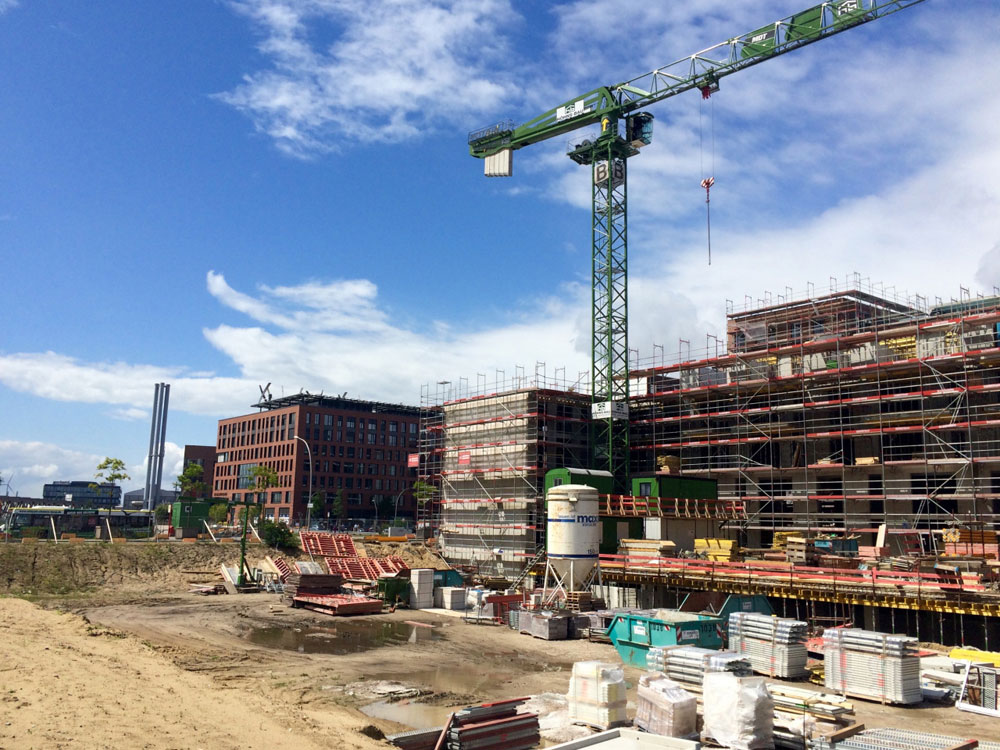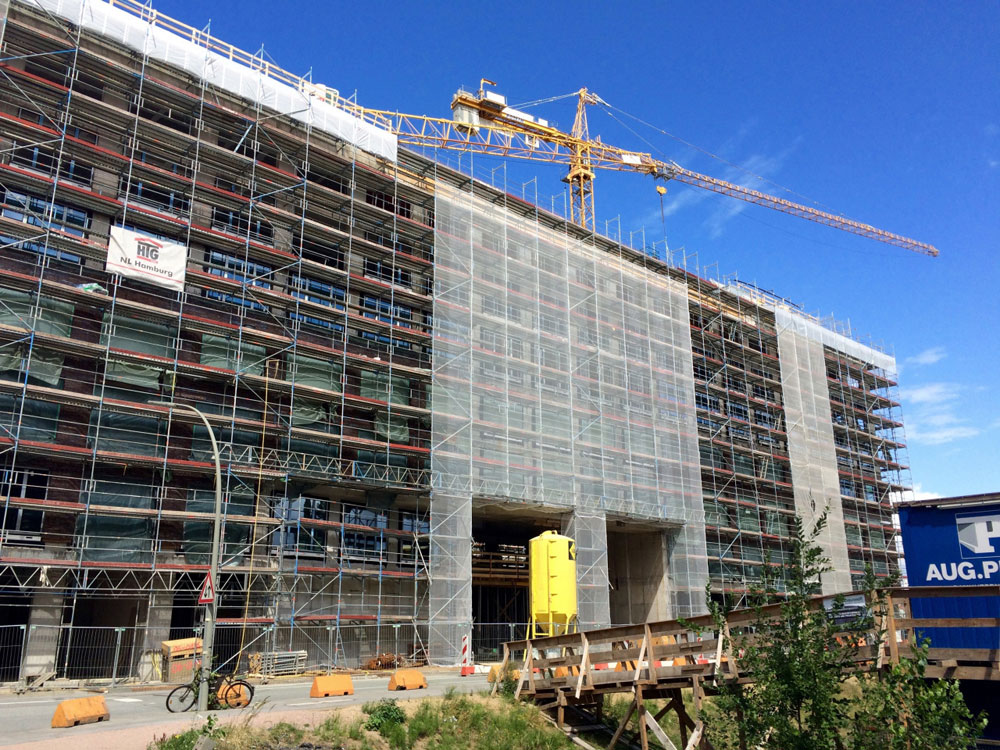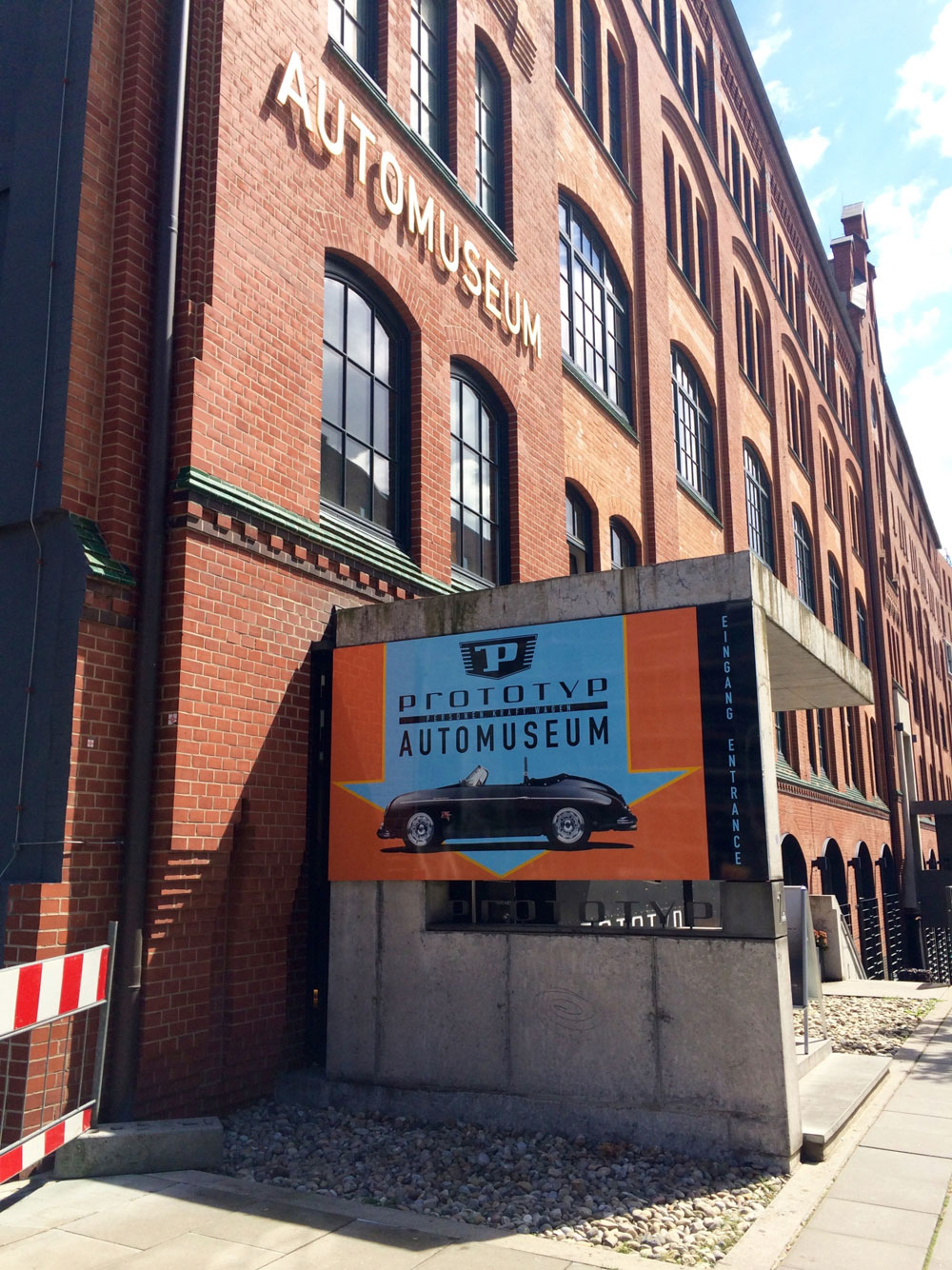 In the Lohsepark are numerous trampolines, seating and play opportunities for children.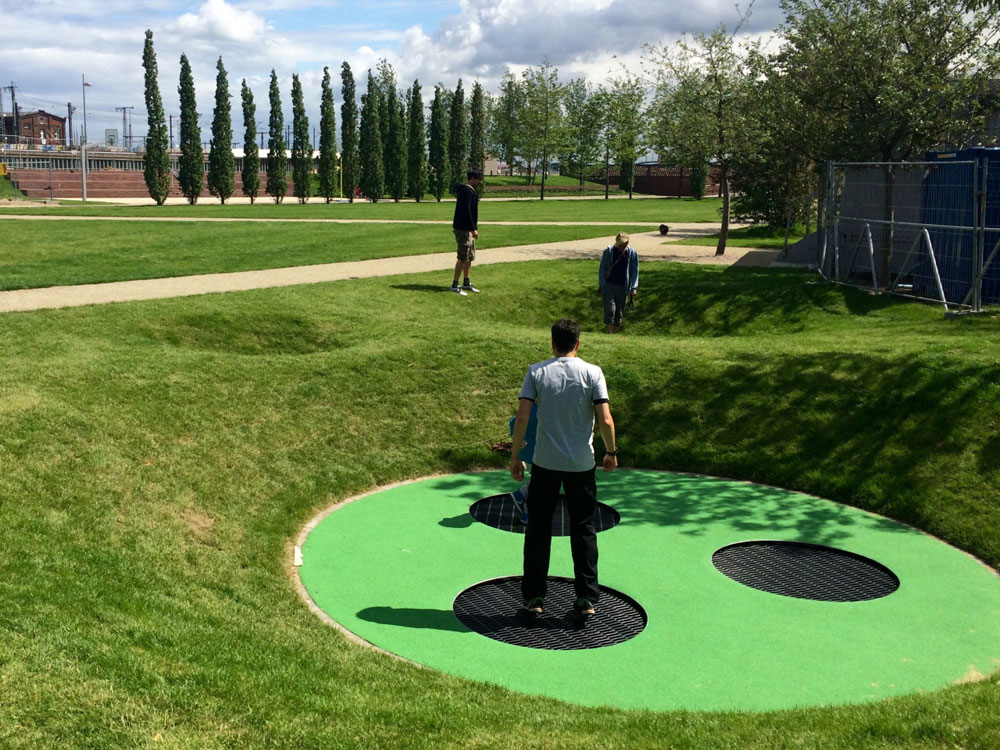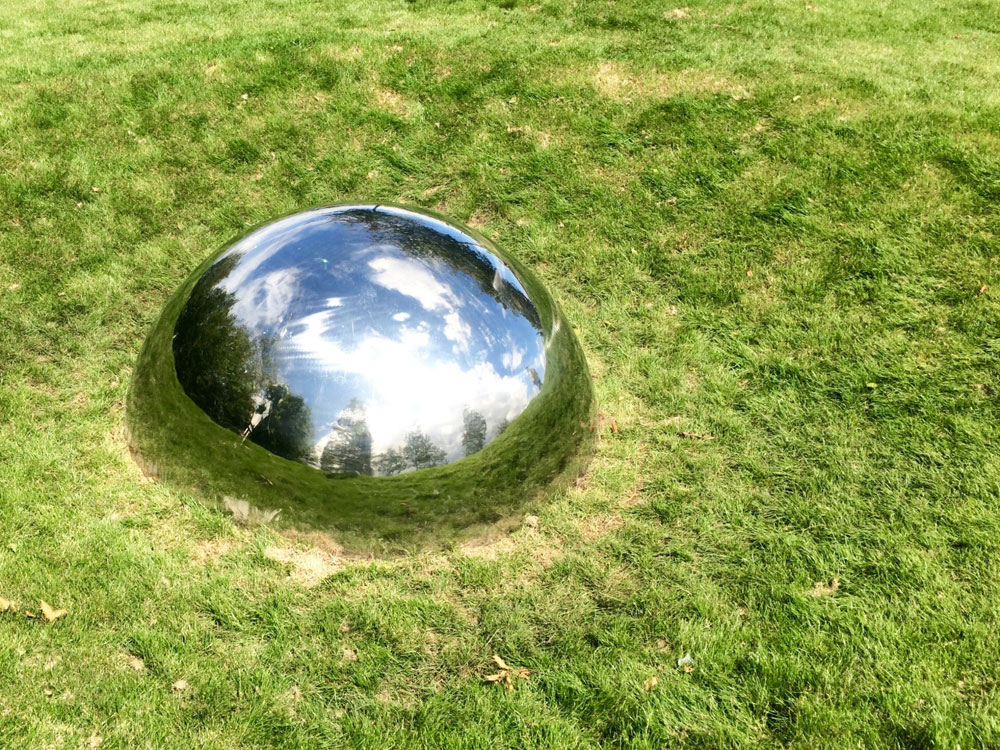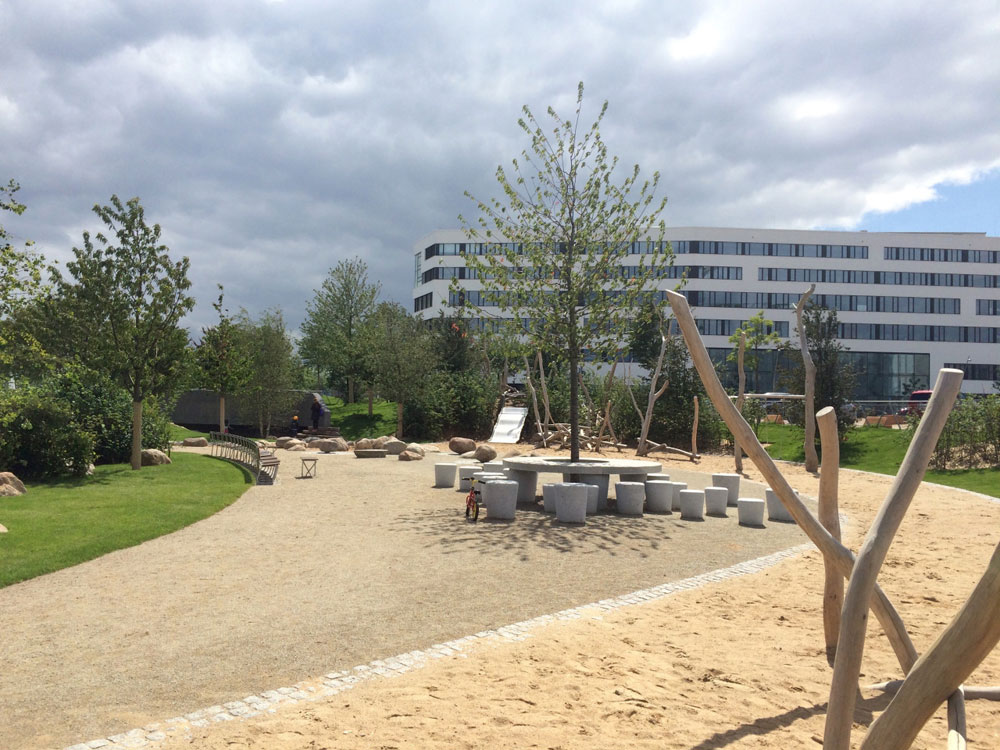 In the metro station HafenCity University I is every day between 10am and 6pm a lights and music show, which is played once per hour (starting exactly on the hour). While the light installations on the platform usually change their color slowly, a true color blast is fired during the multiple minute long classic music show.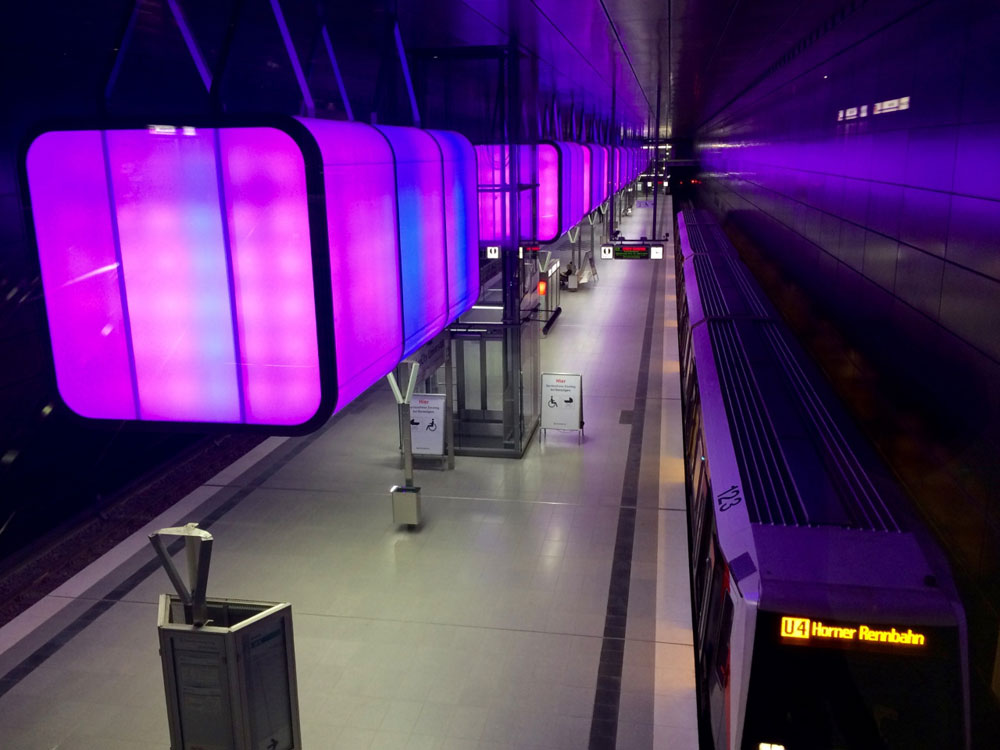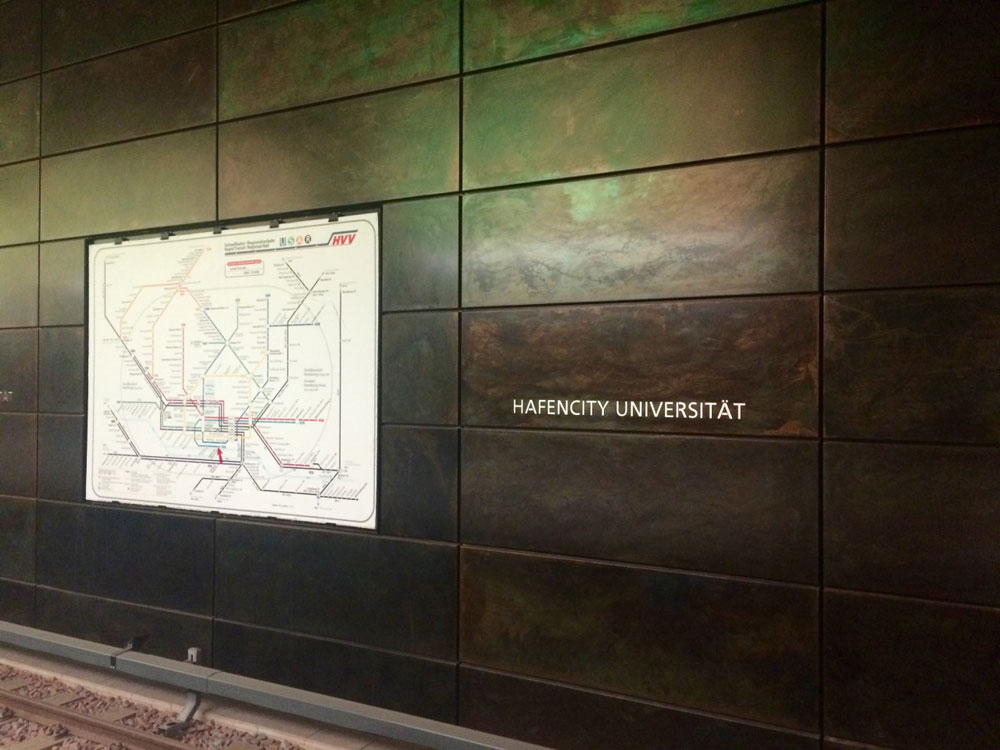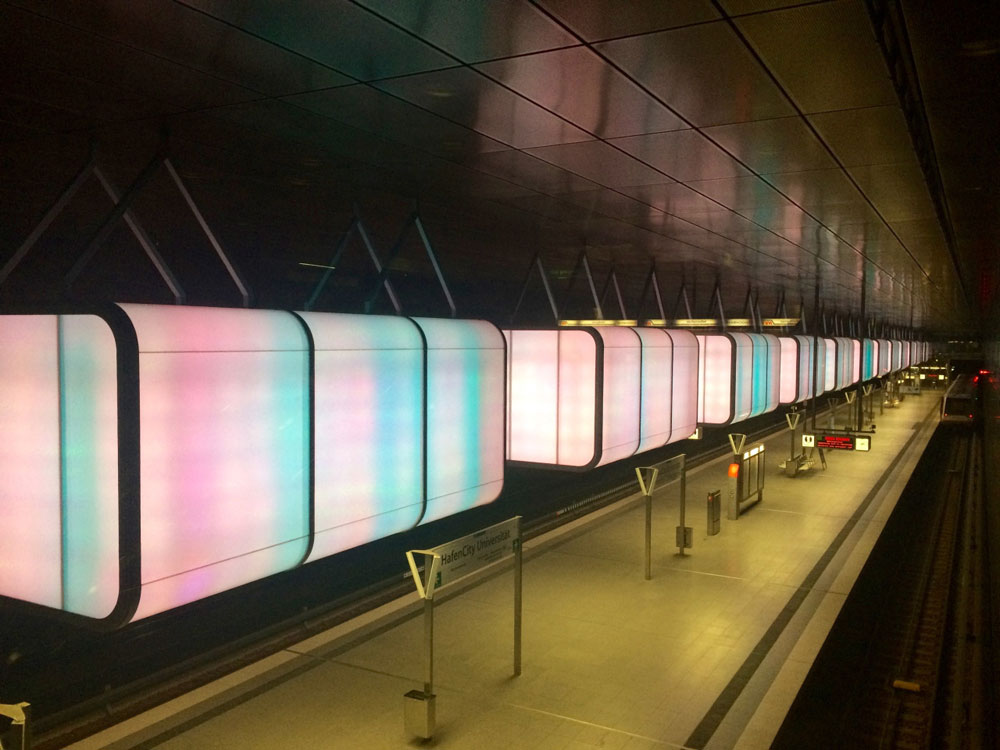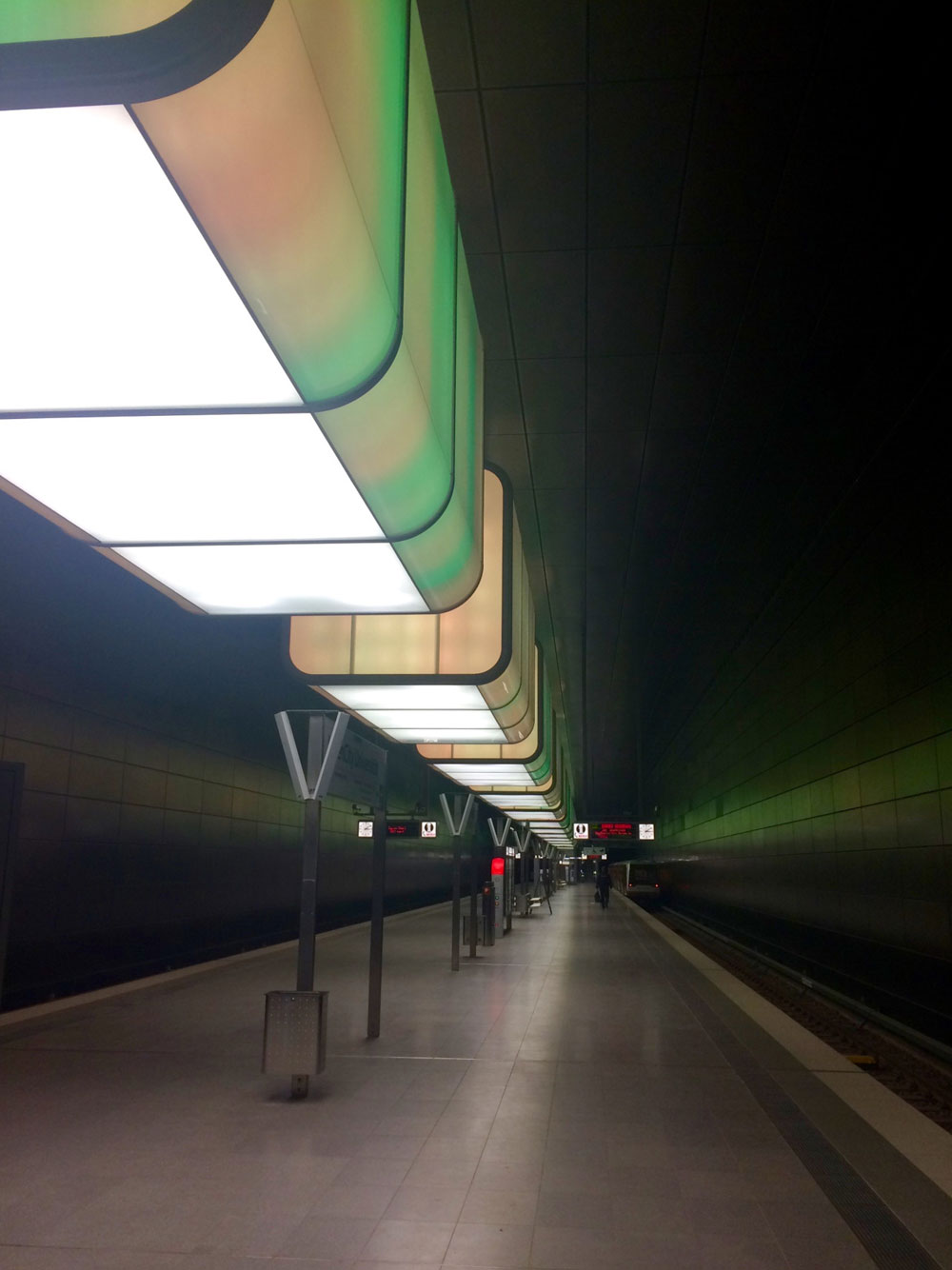 In the southern part of the Baakenhafen is the Zieselpark. Here you can drive (as long as the apartments are not yet constructed) on cross-segways or tracked vehicles on an obstacle course through the mud.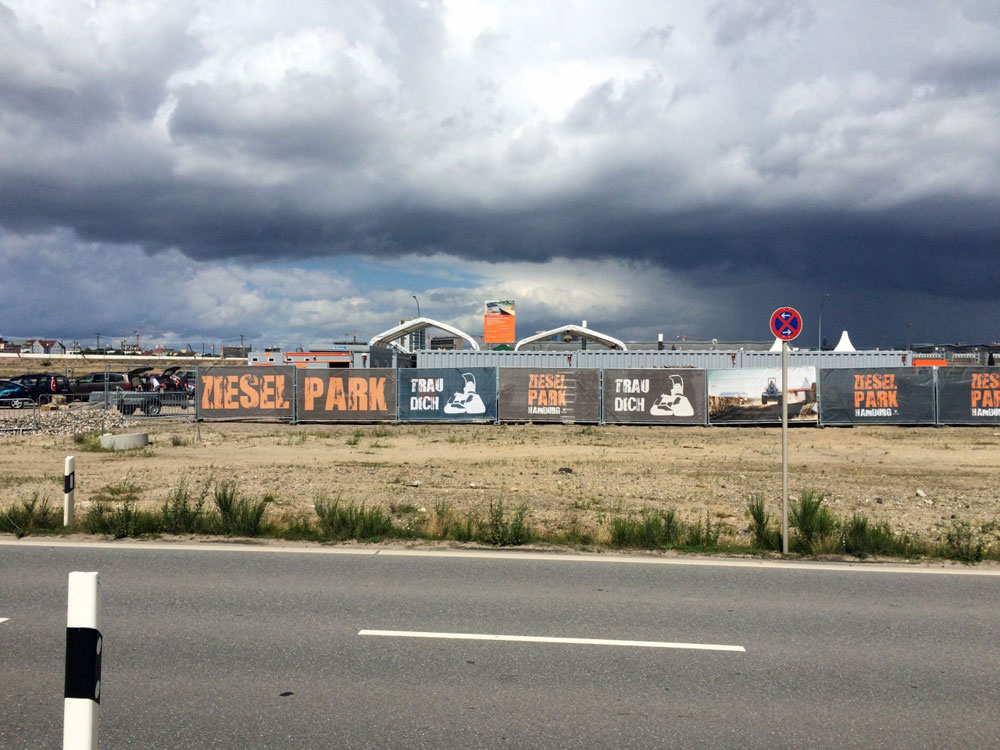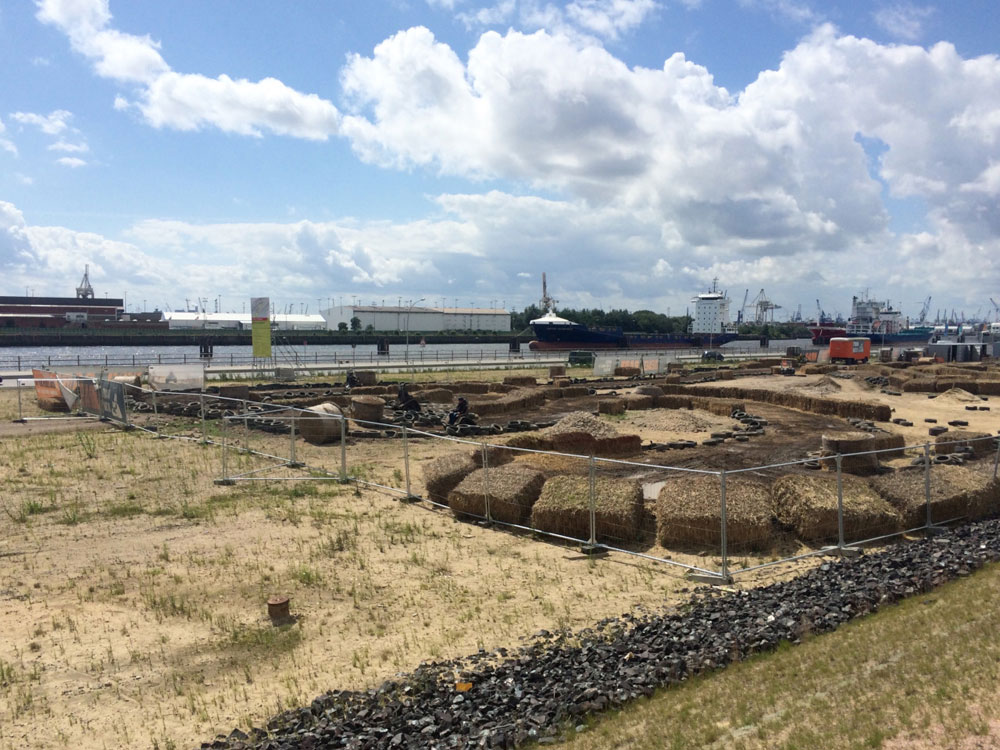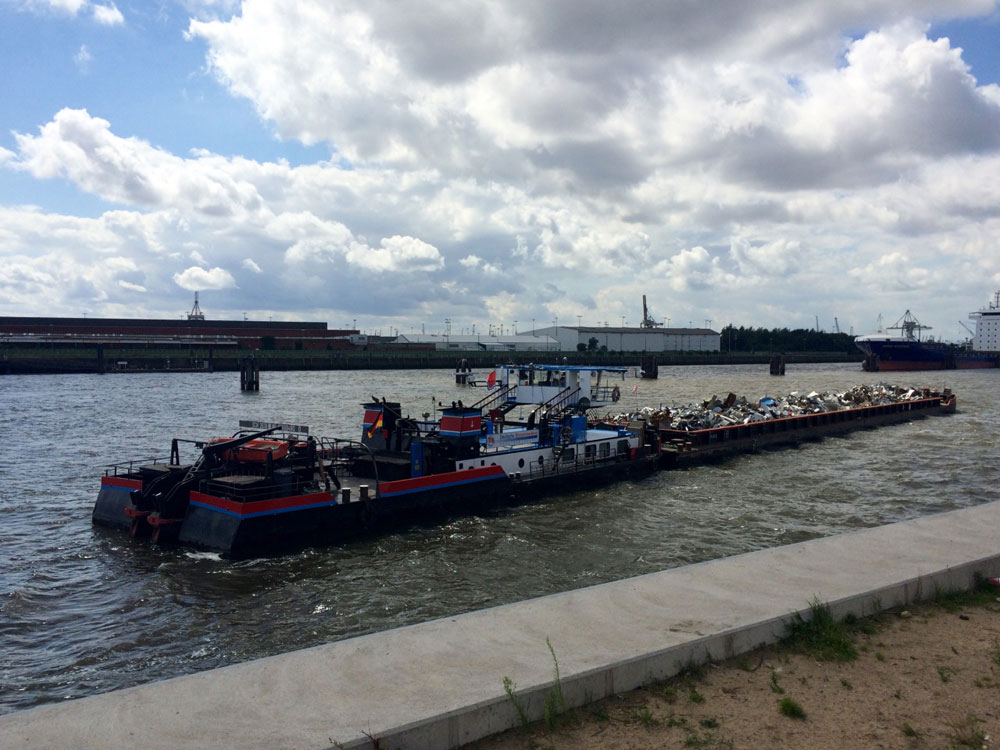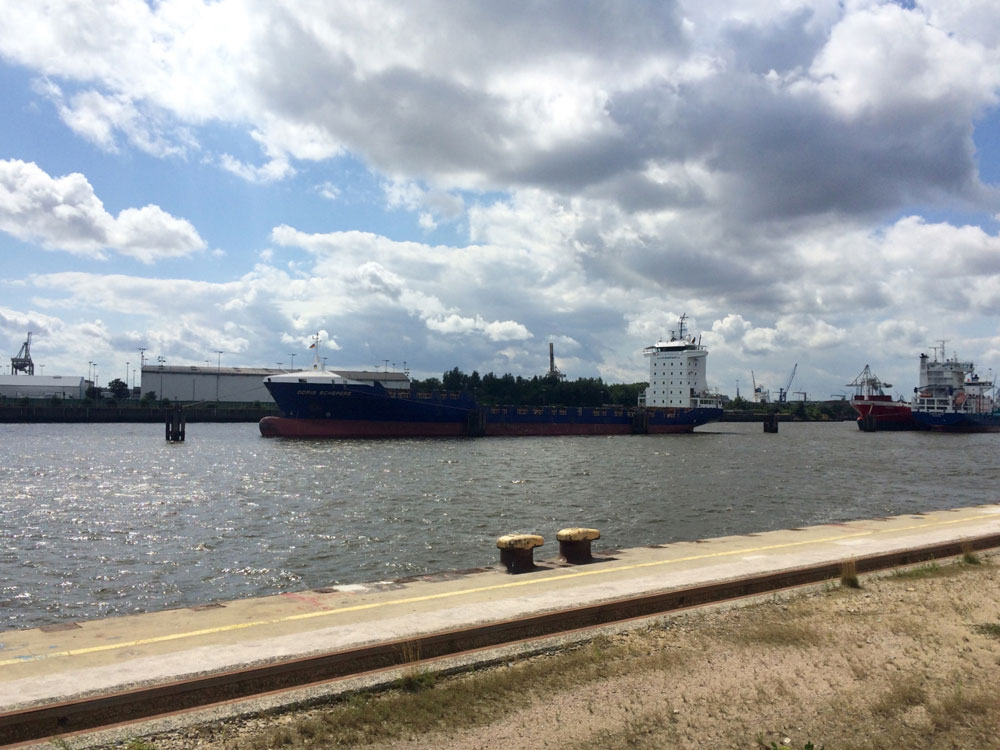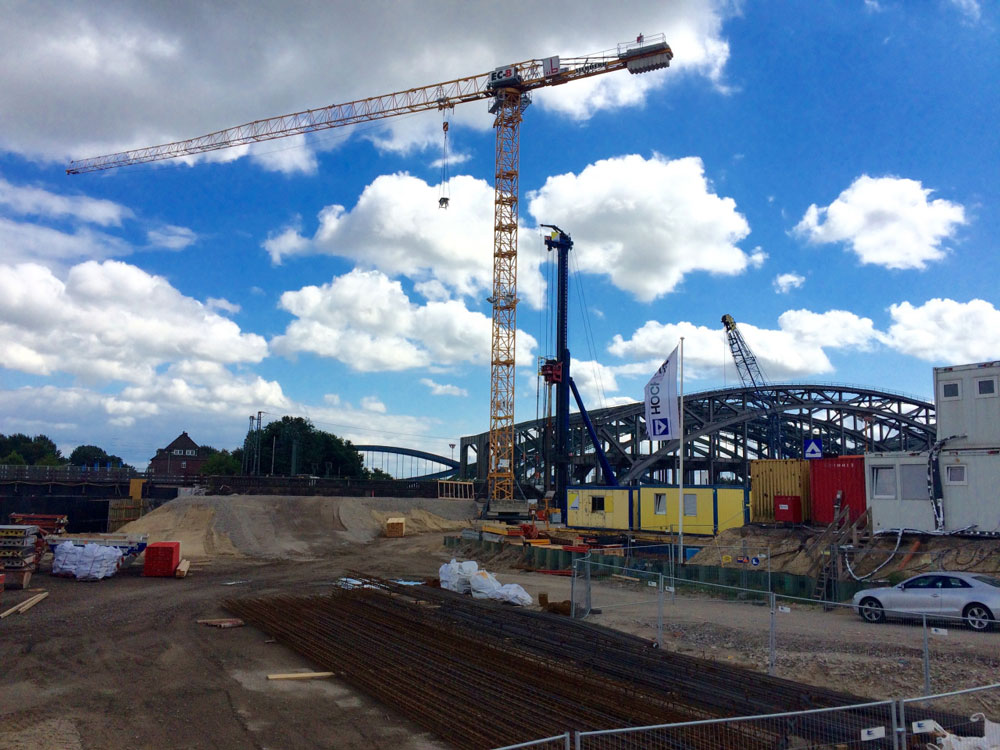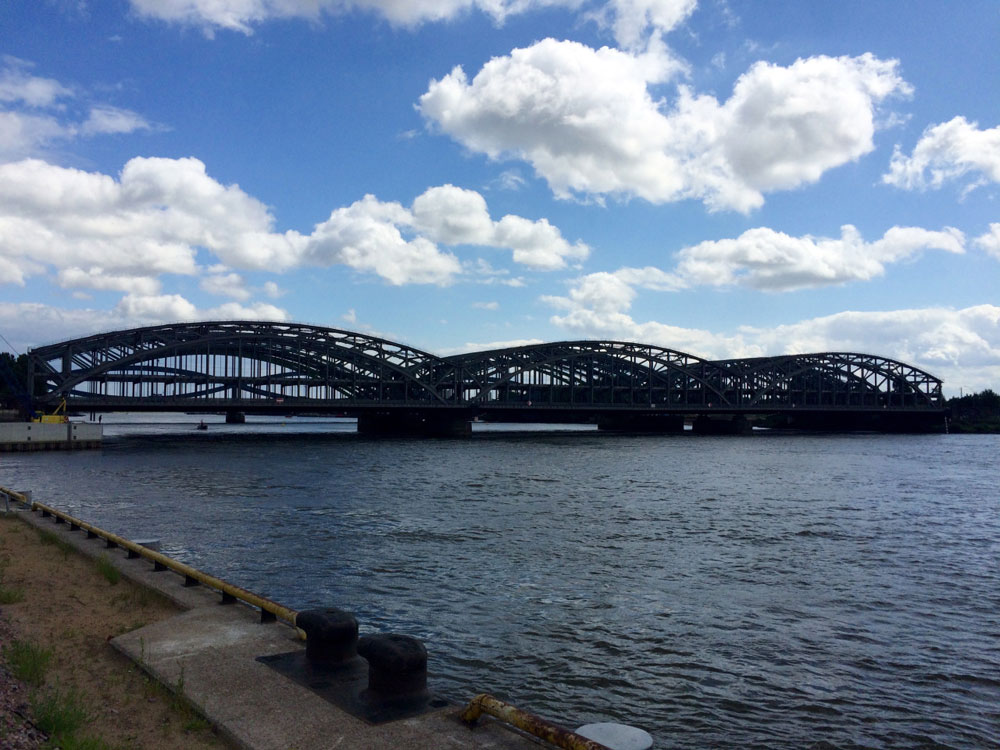 The Quatier Elbbrücken will fill the whole Fleetinsel soon. In the park Baakenhöft is a viewing platform, from which one can observe the construction in the Baakenhafen.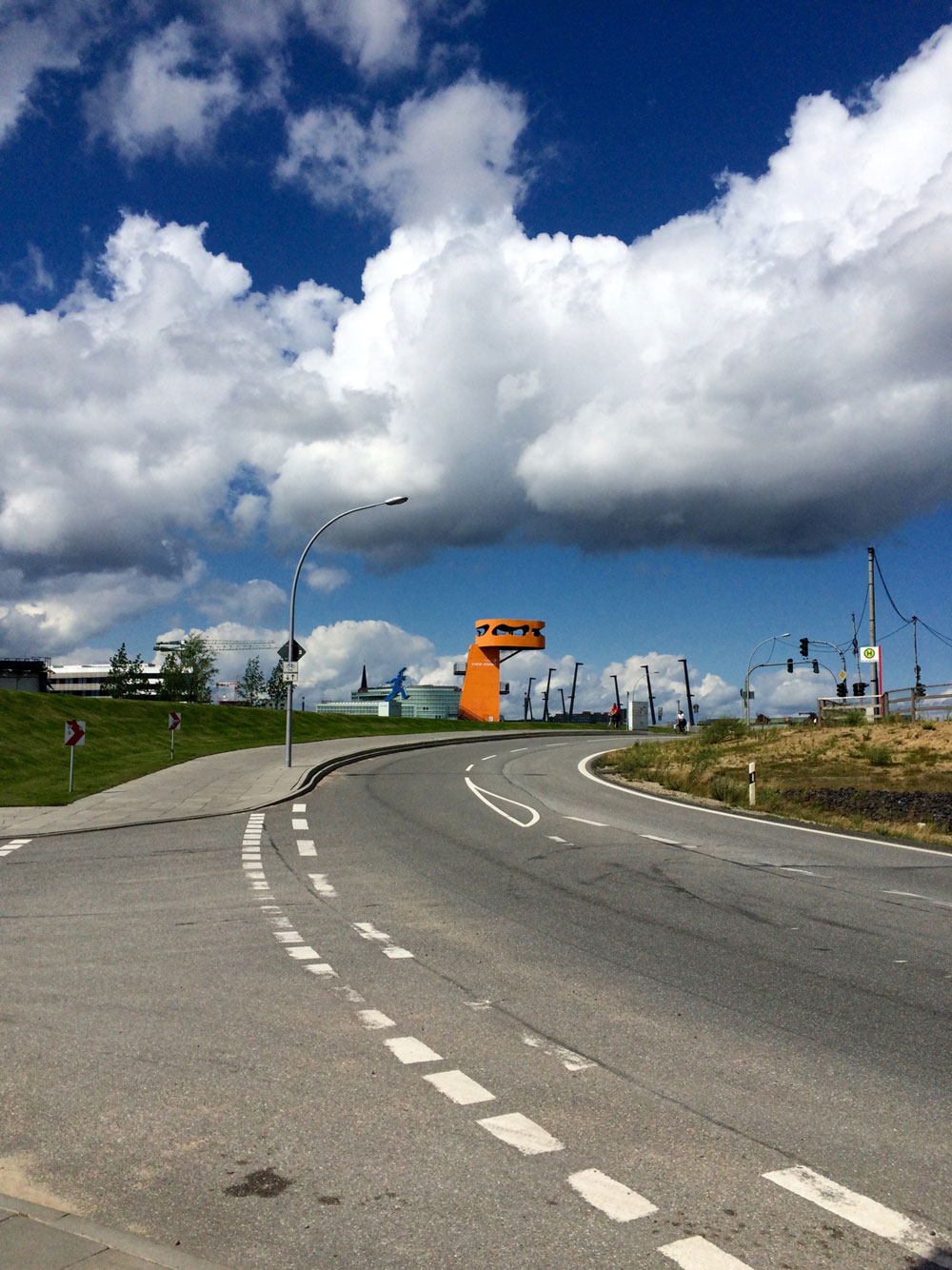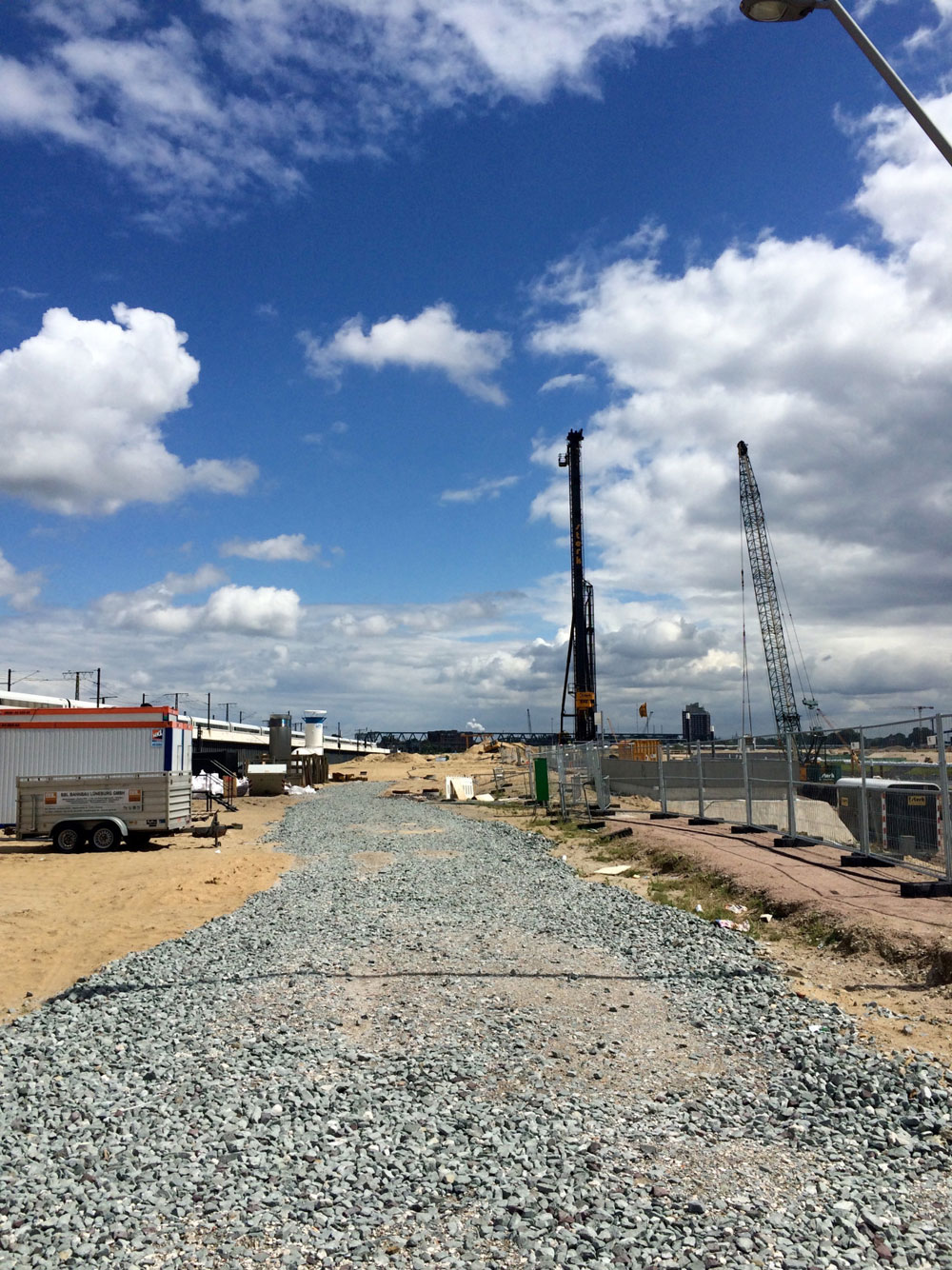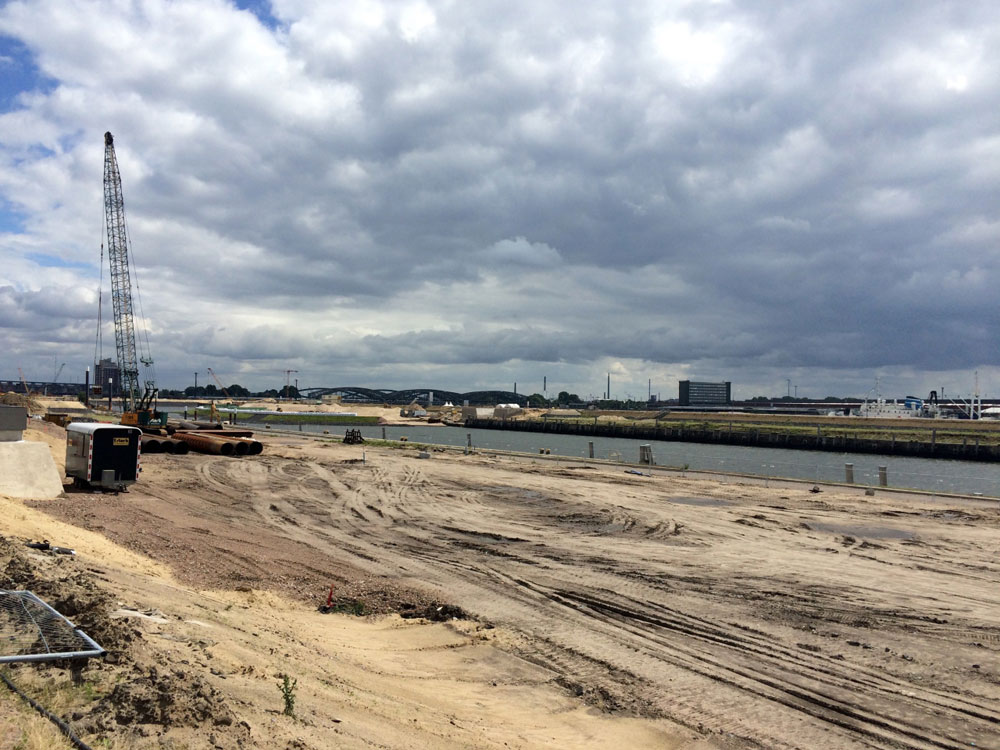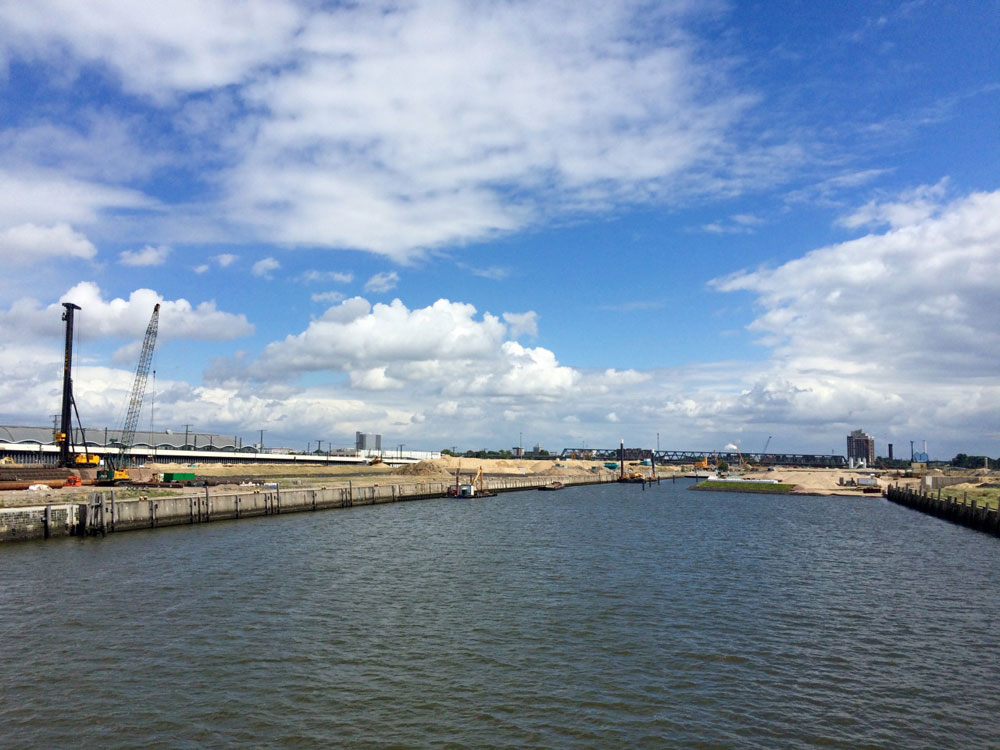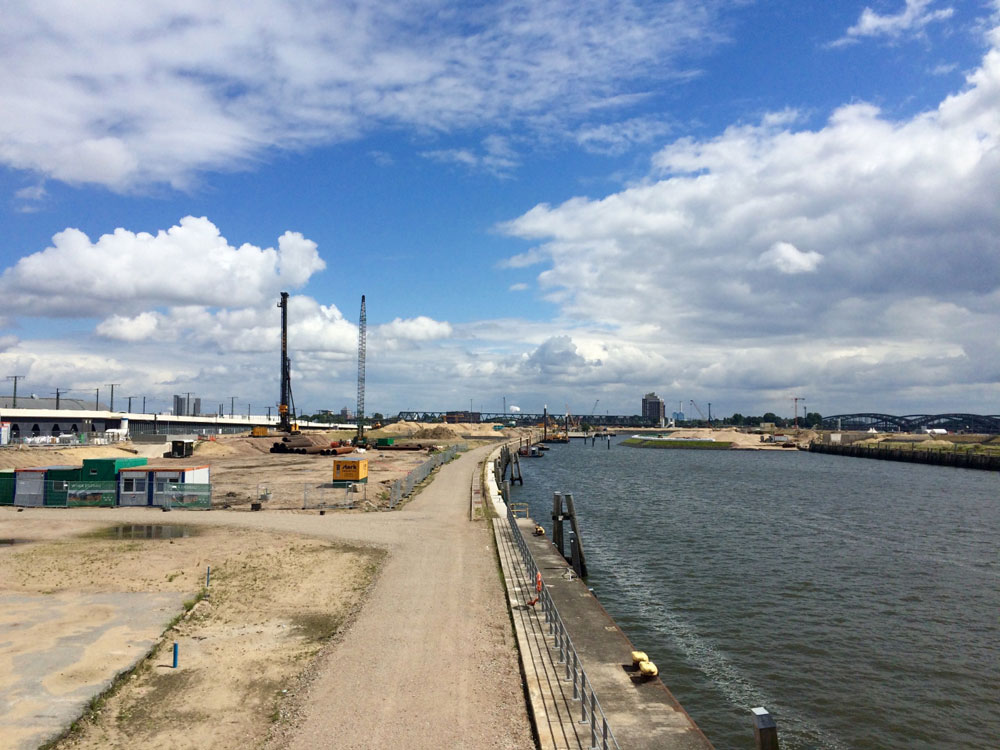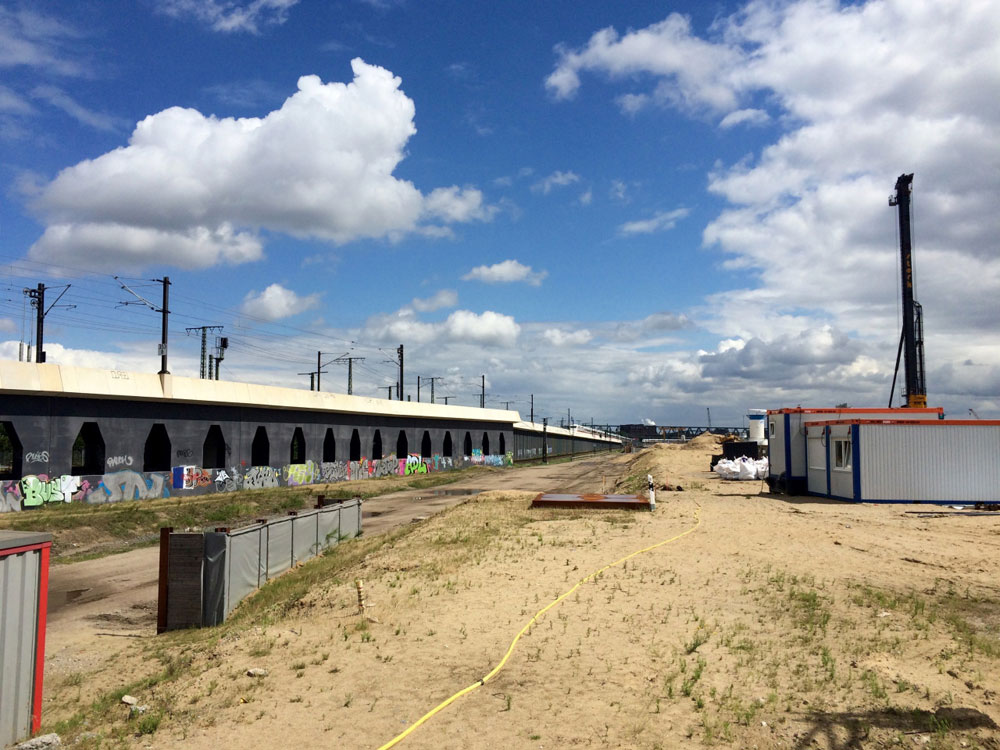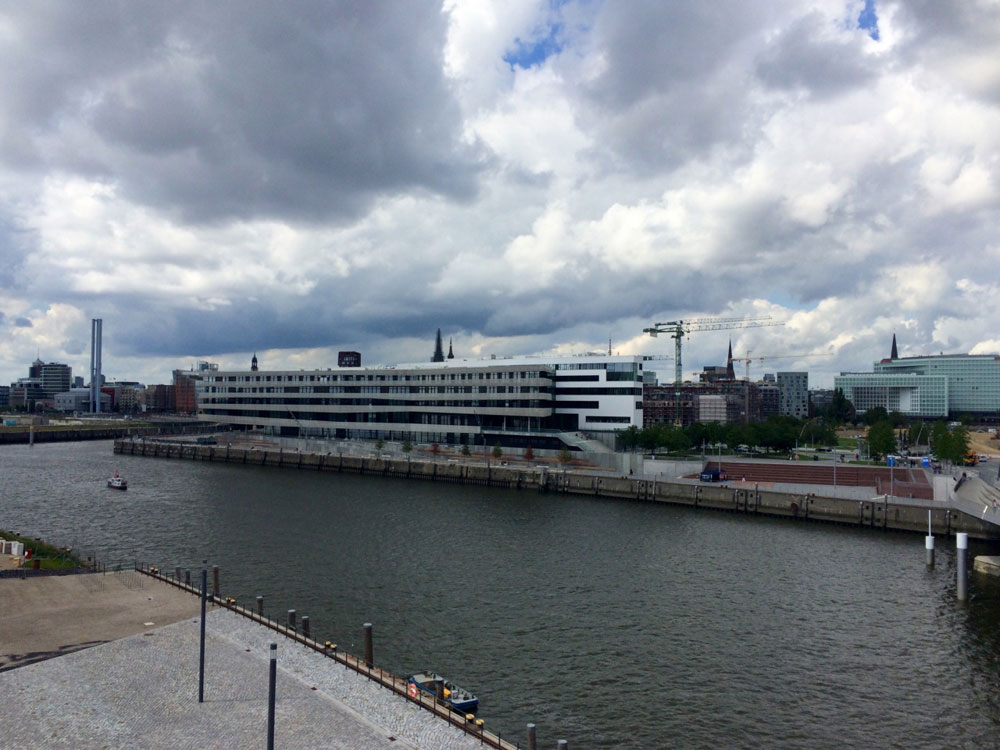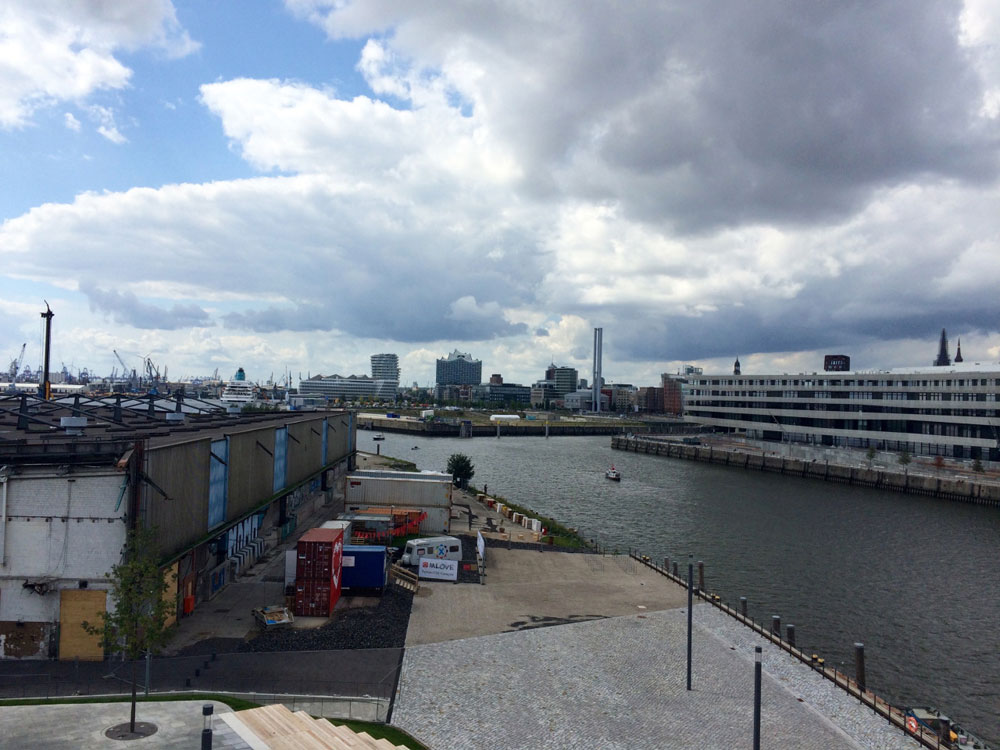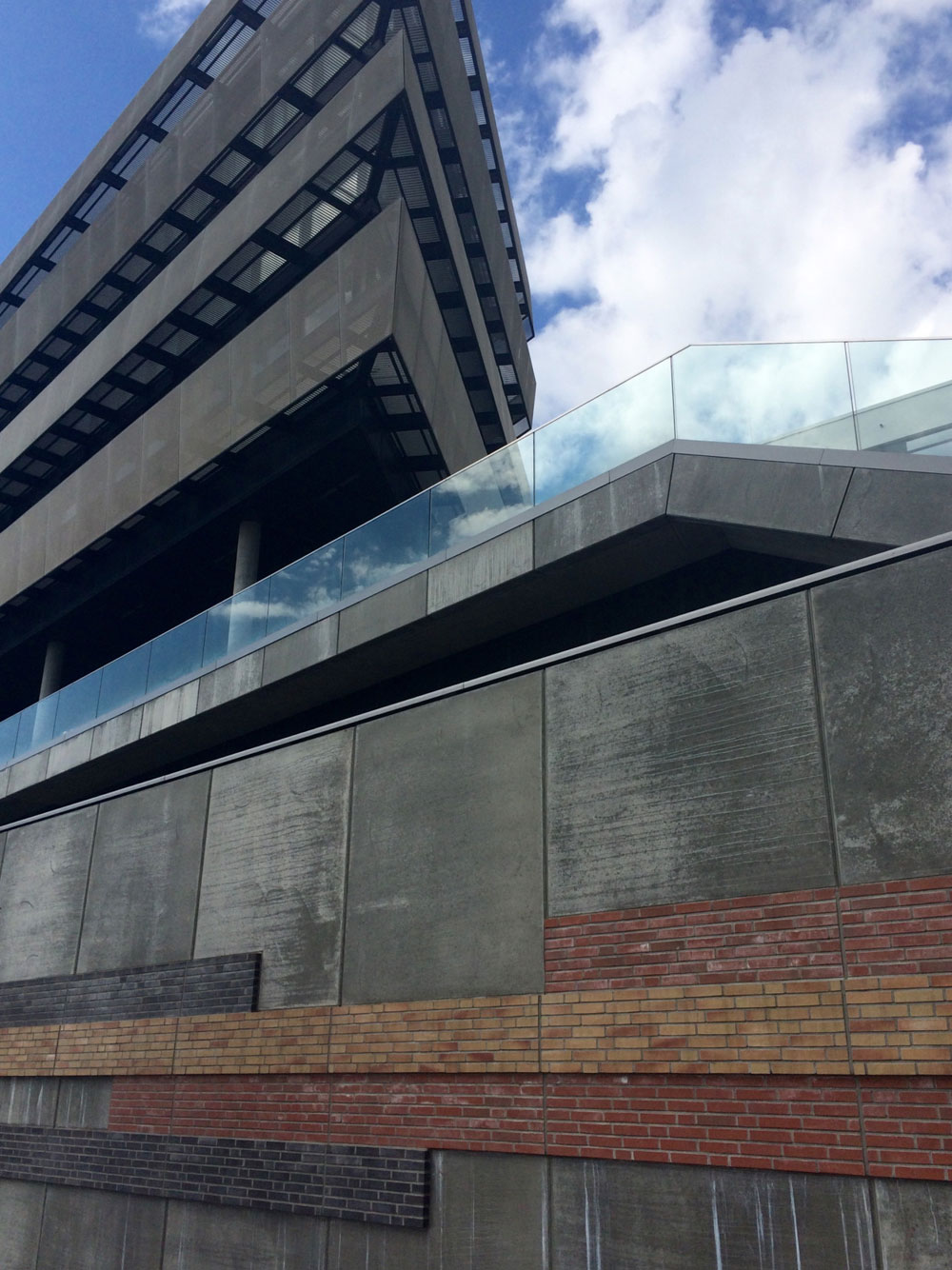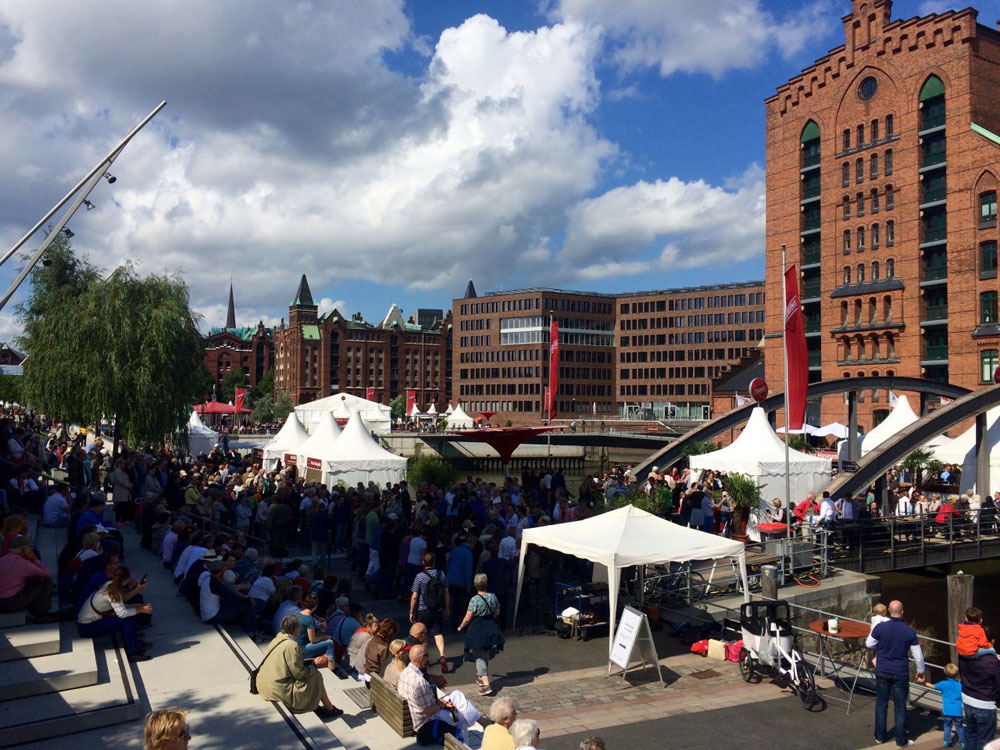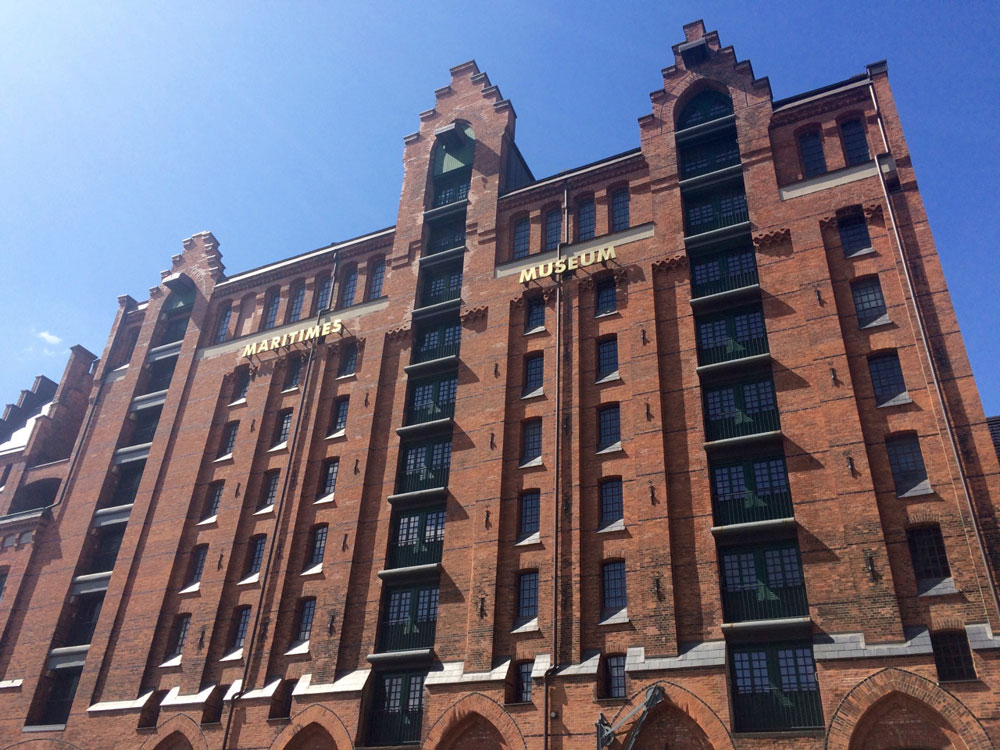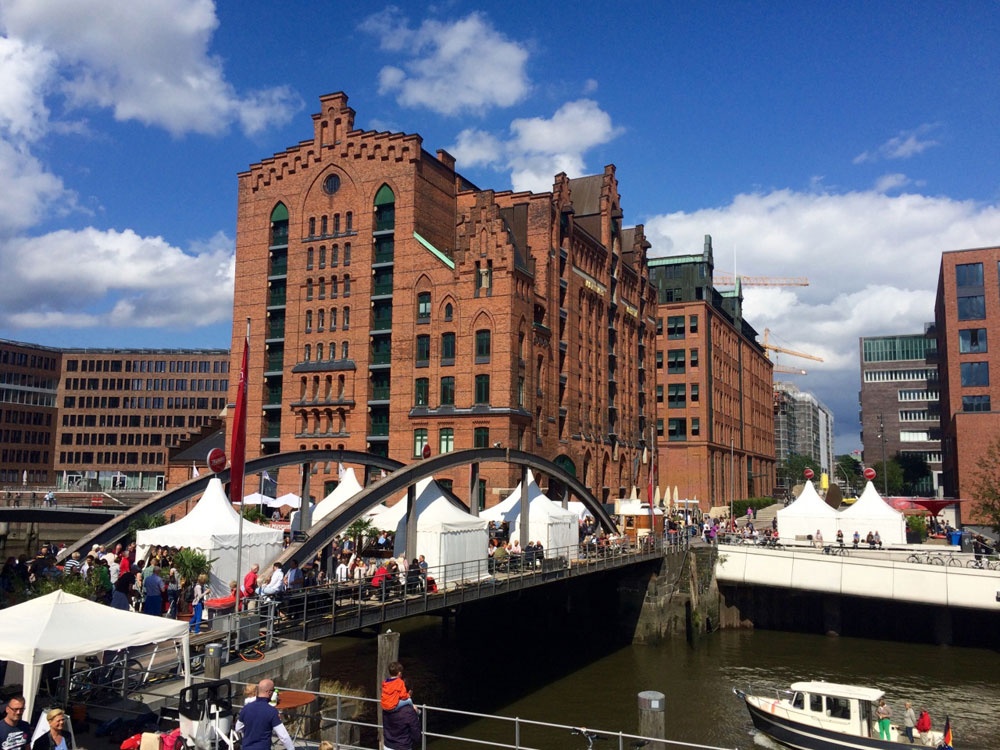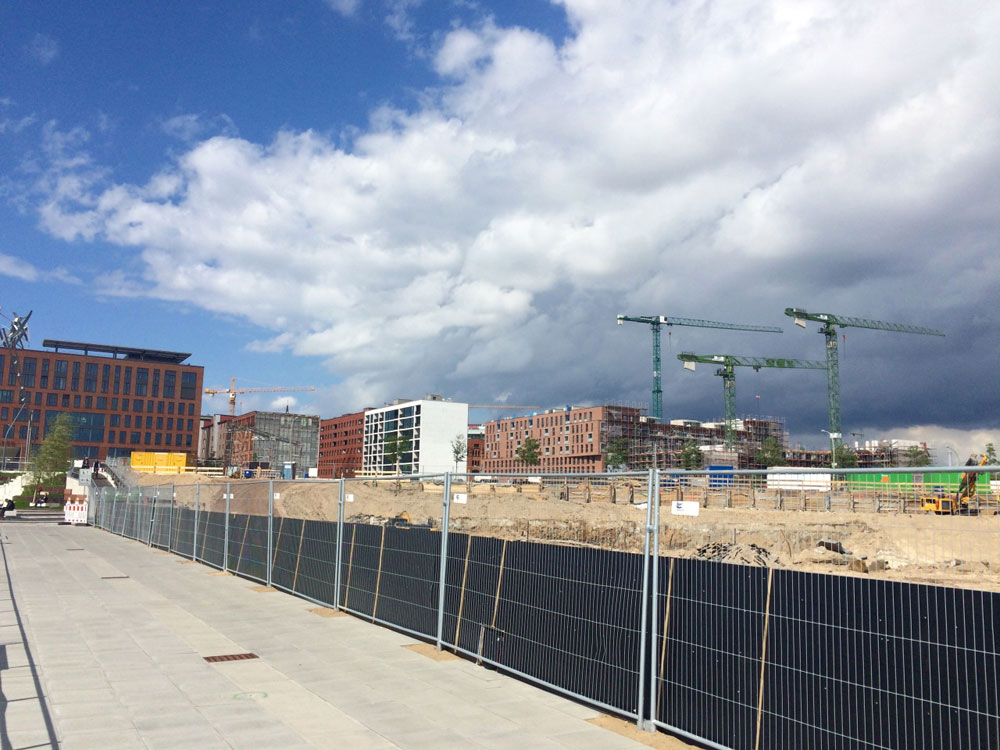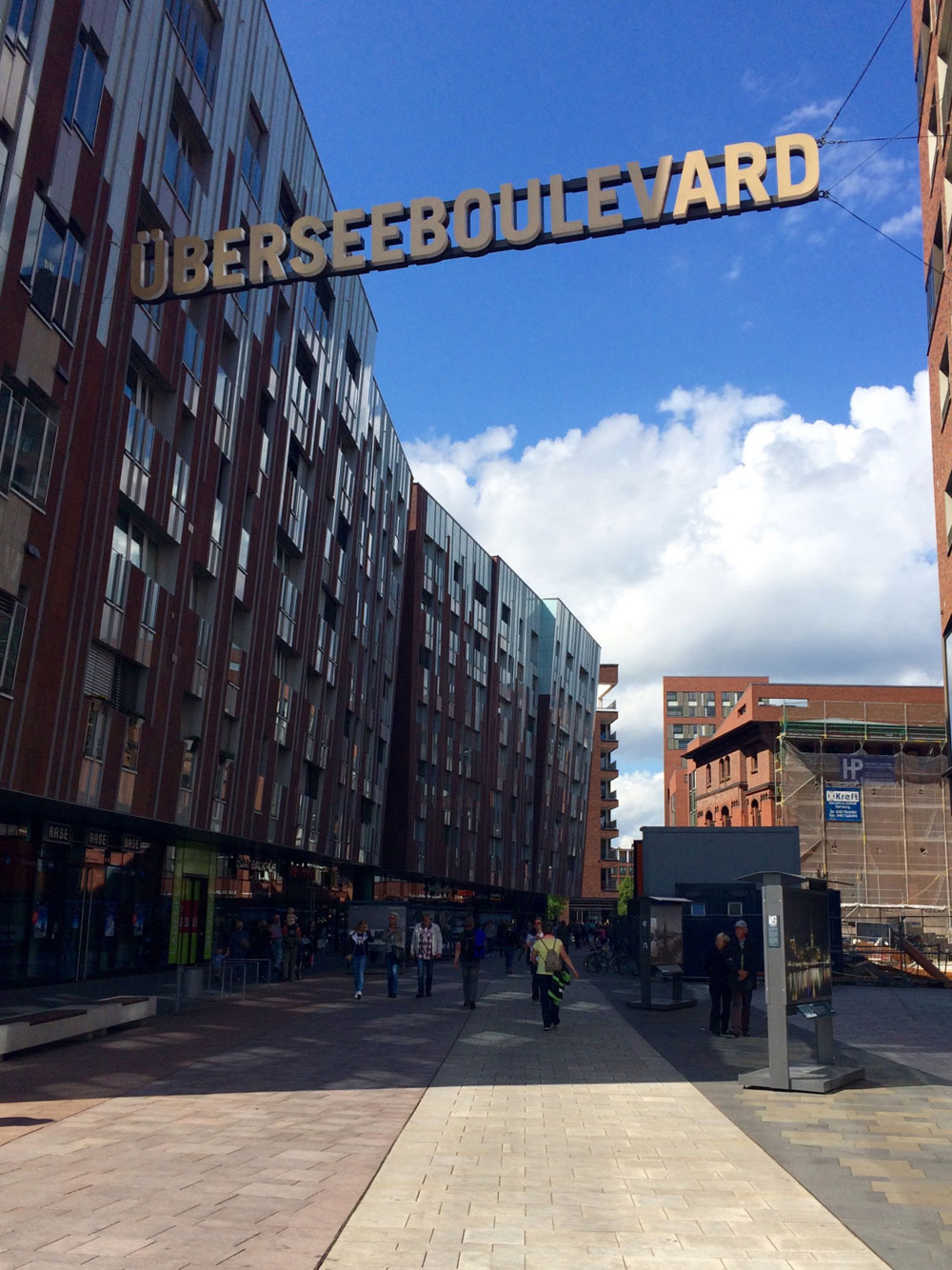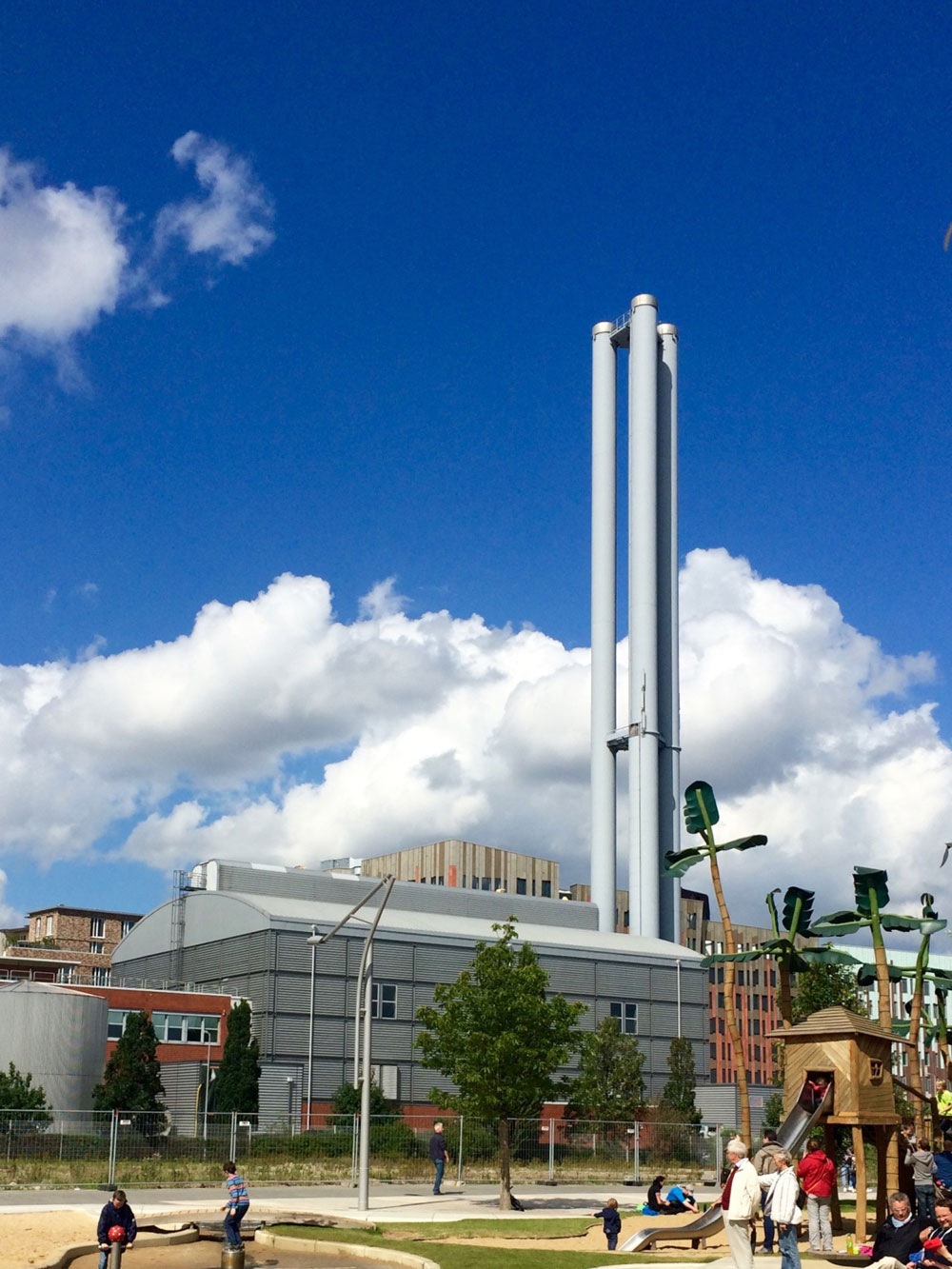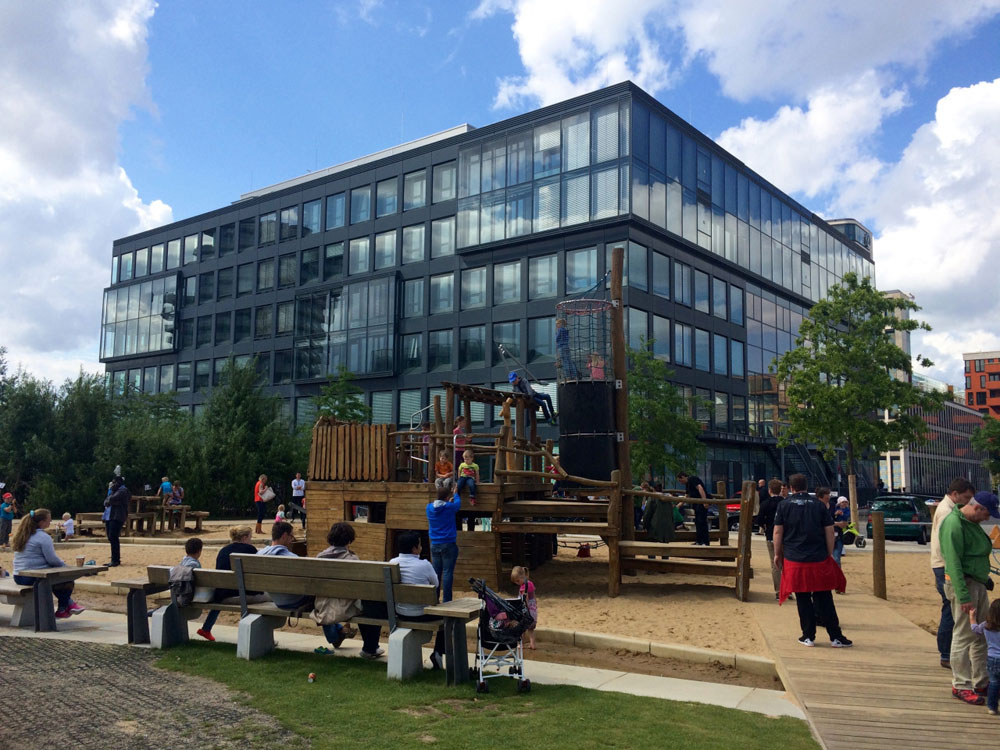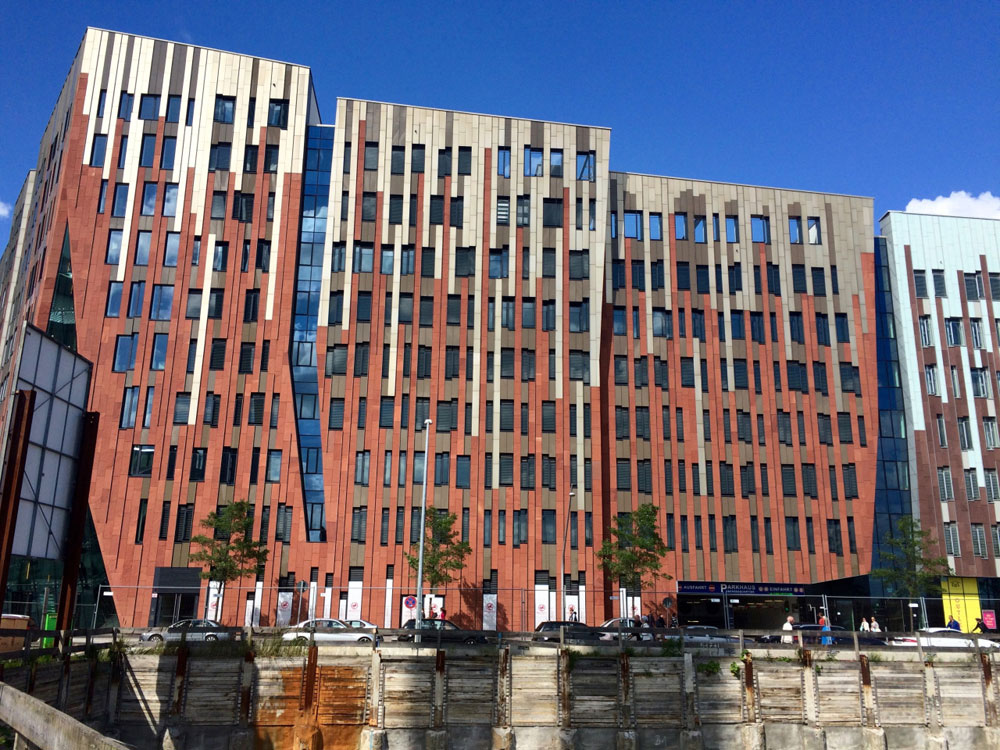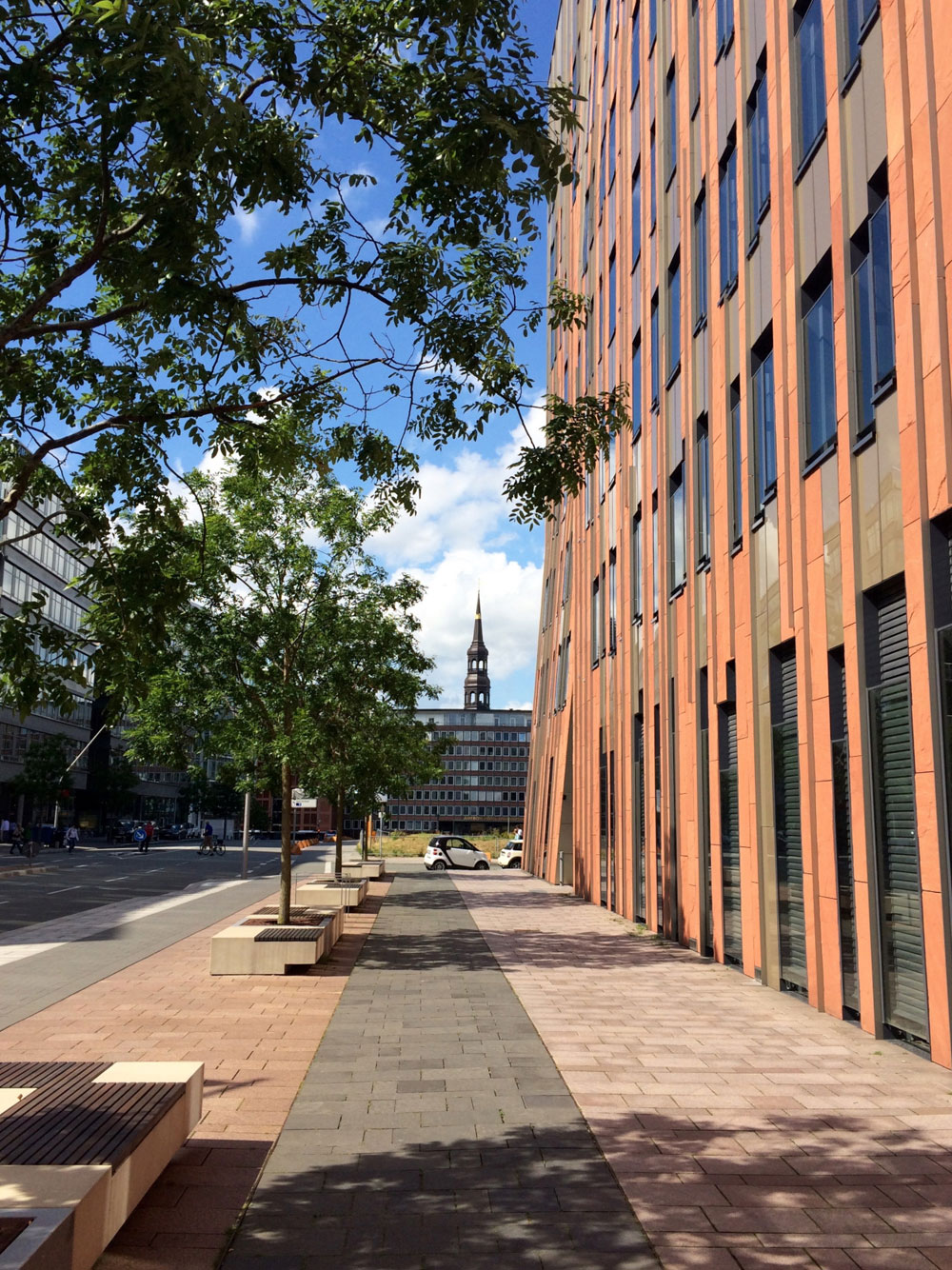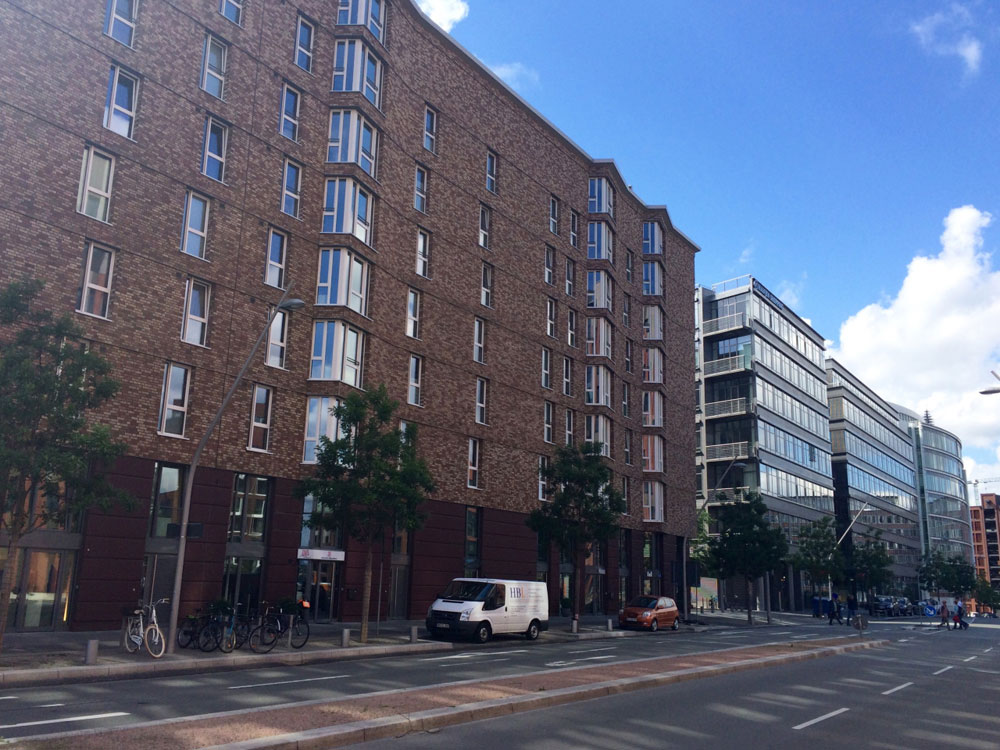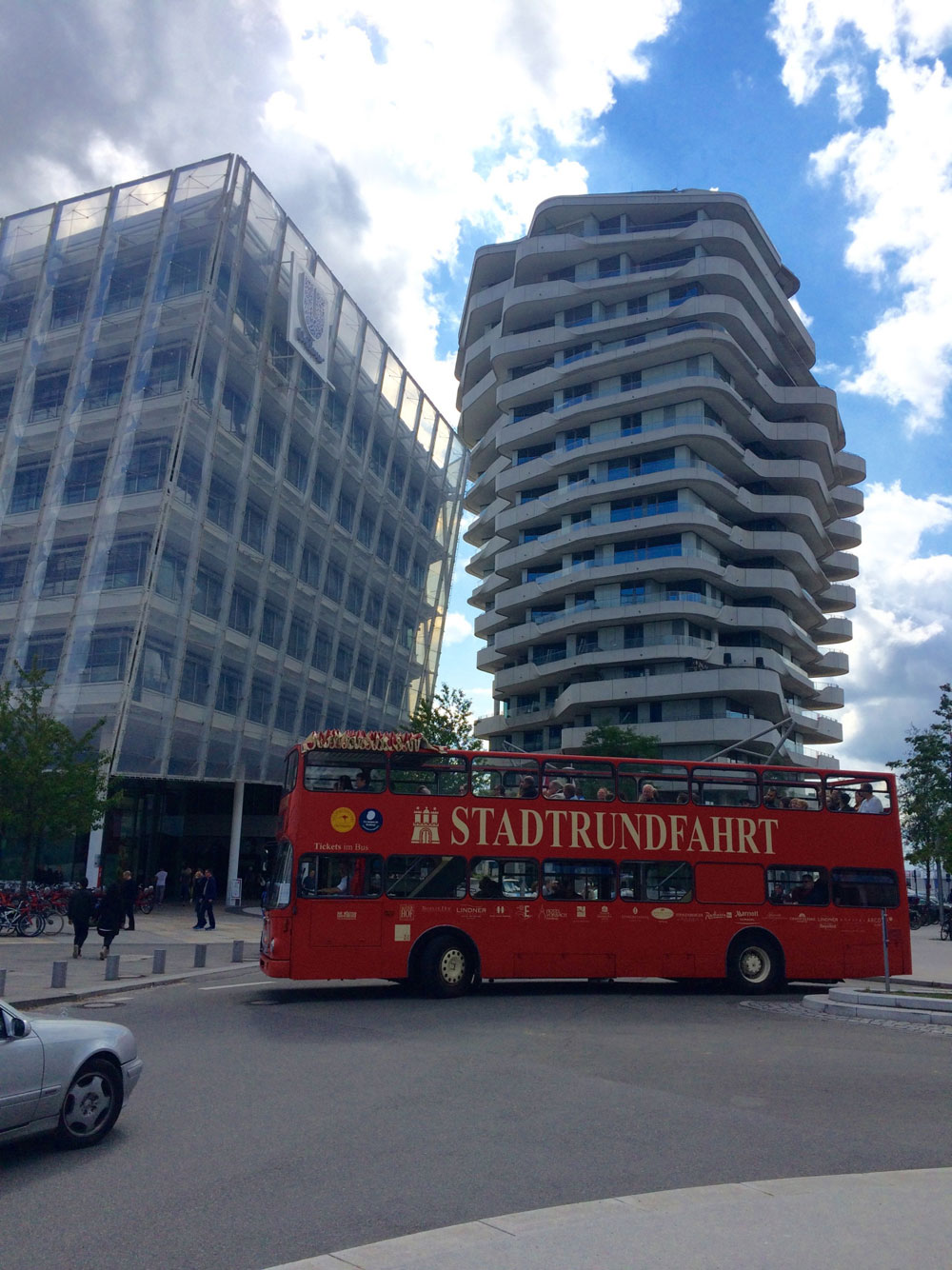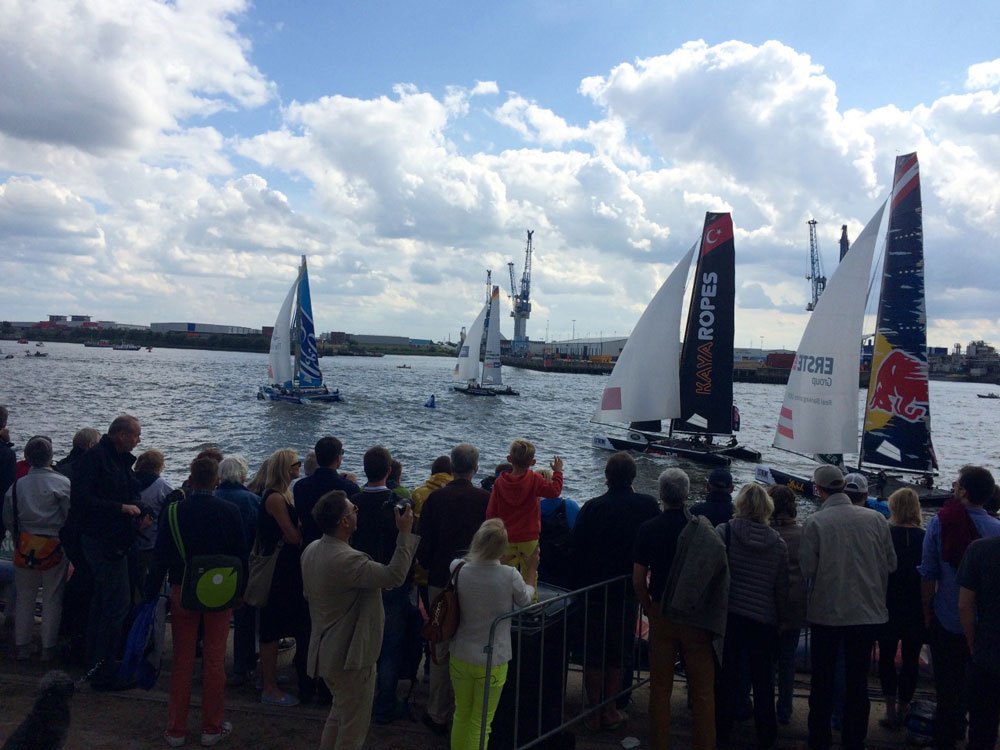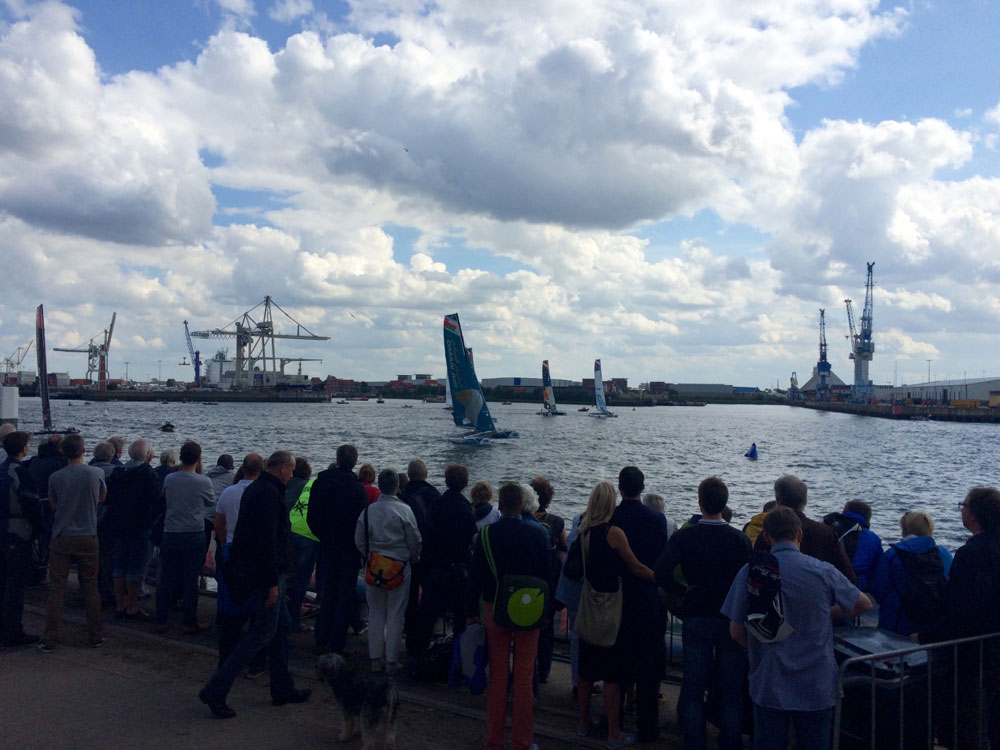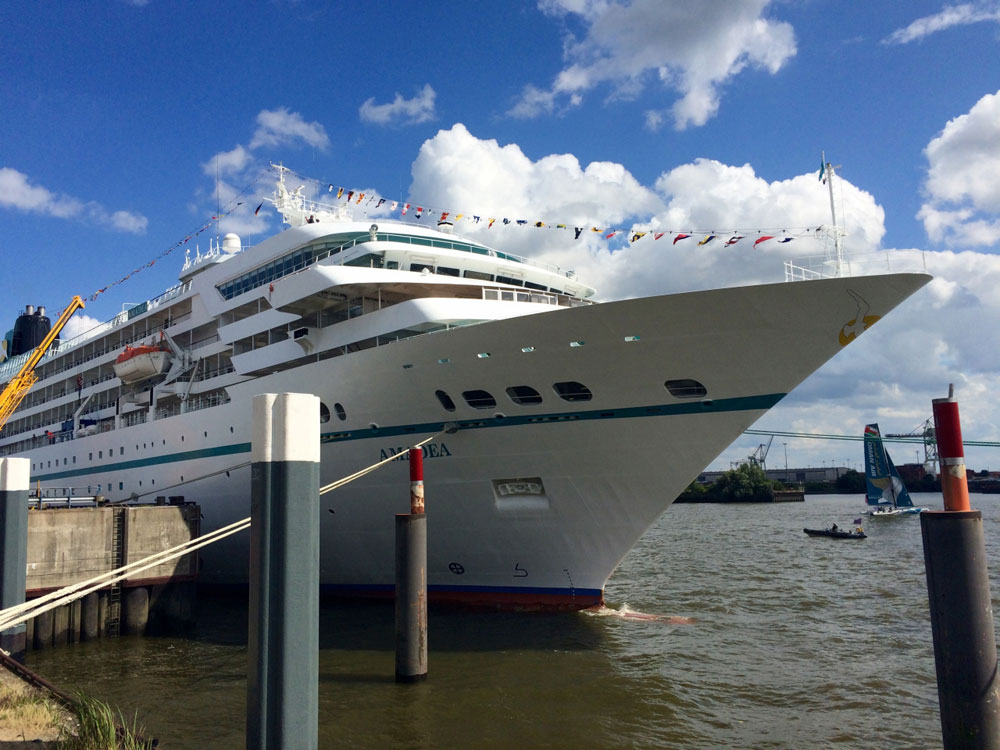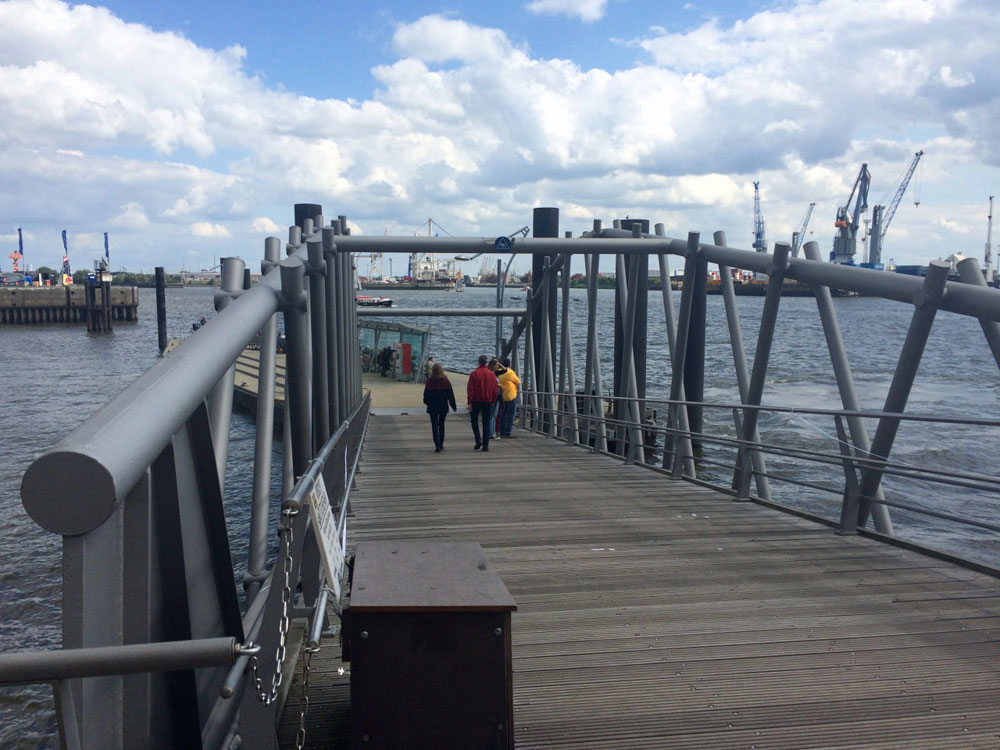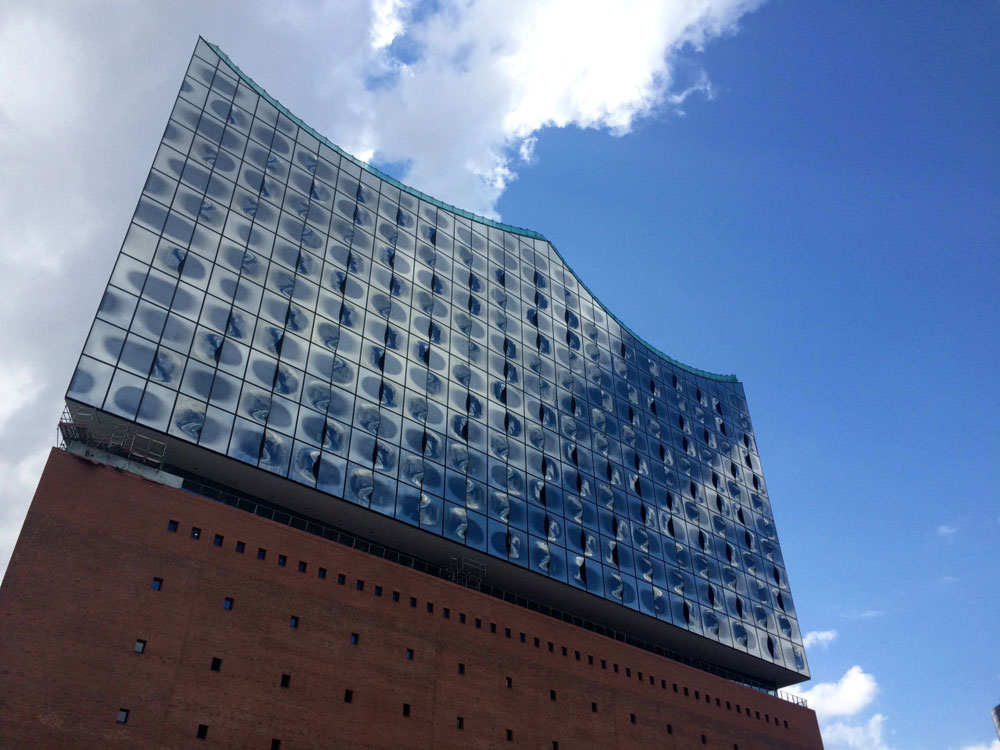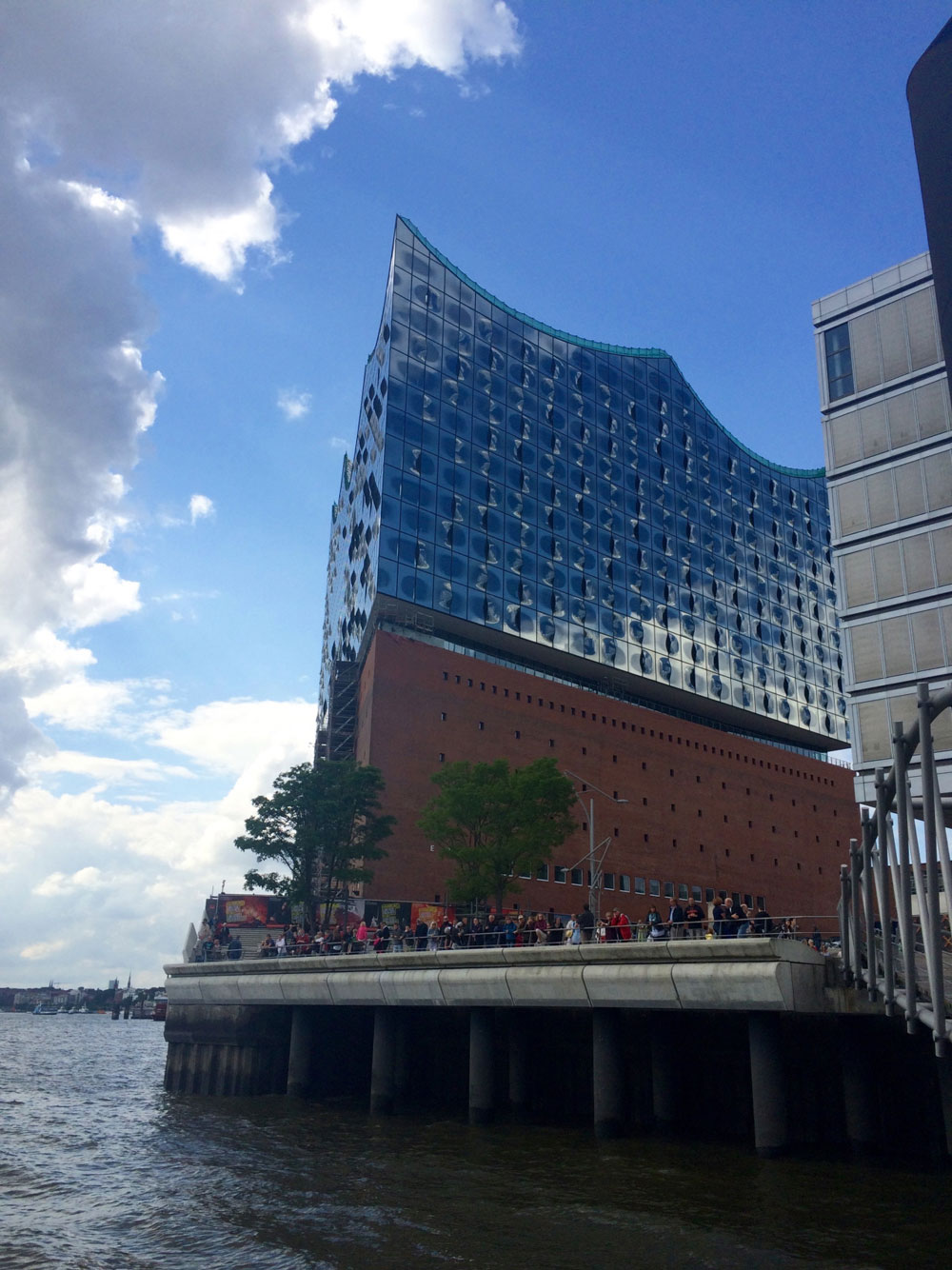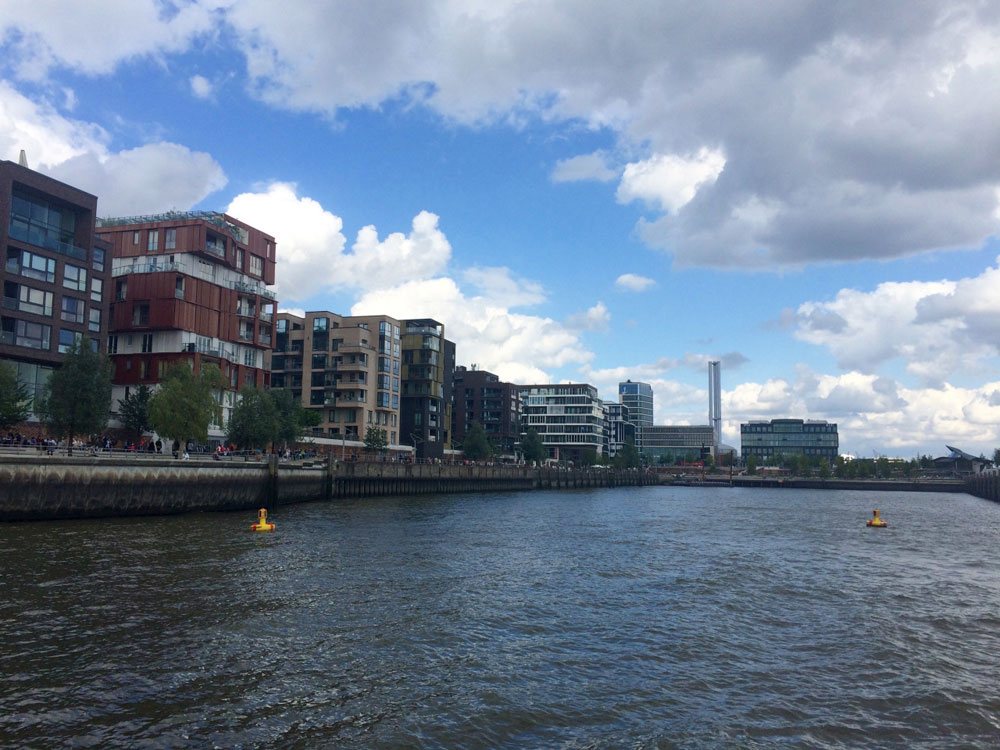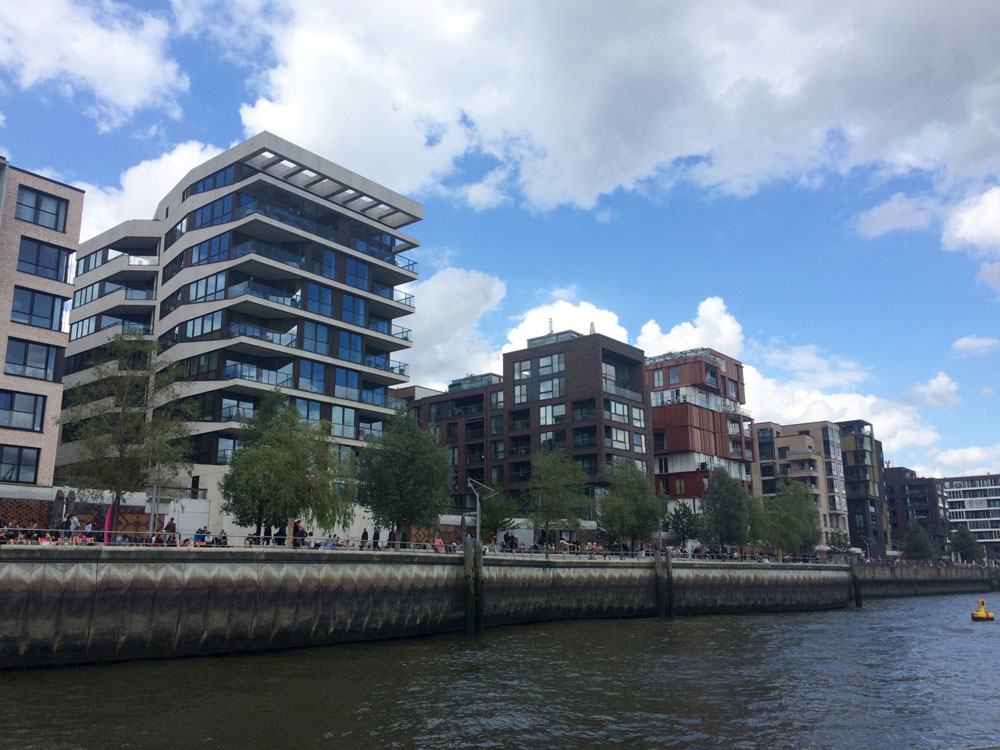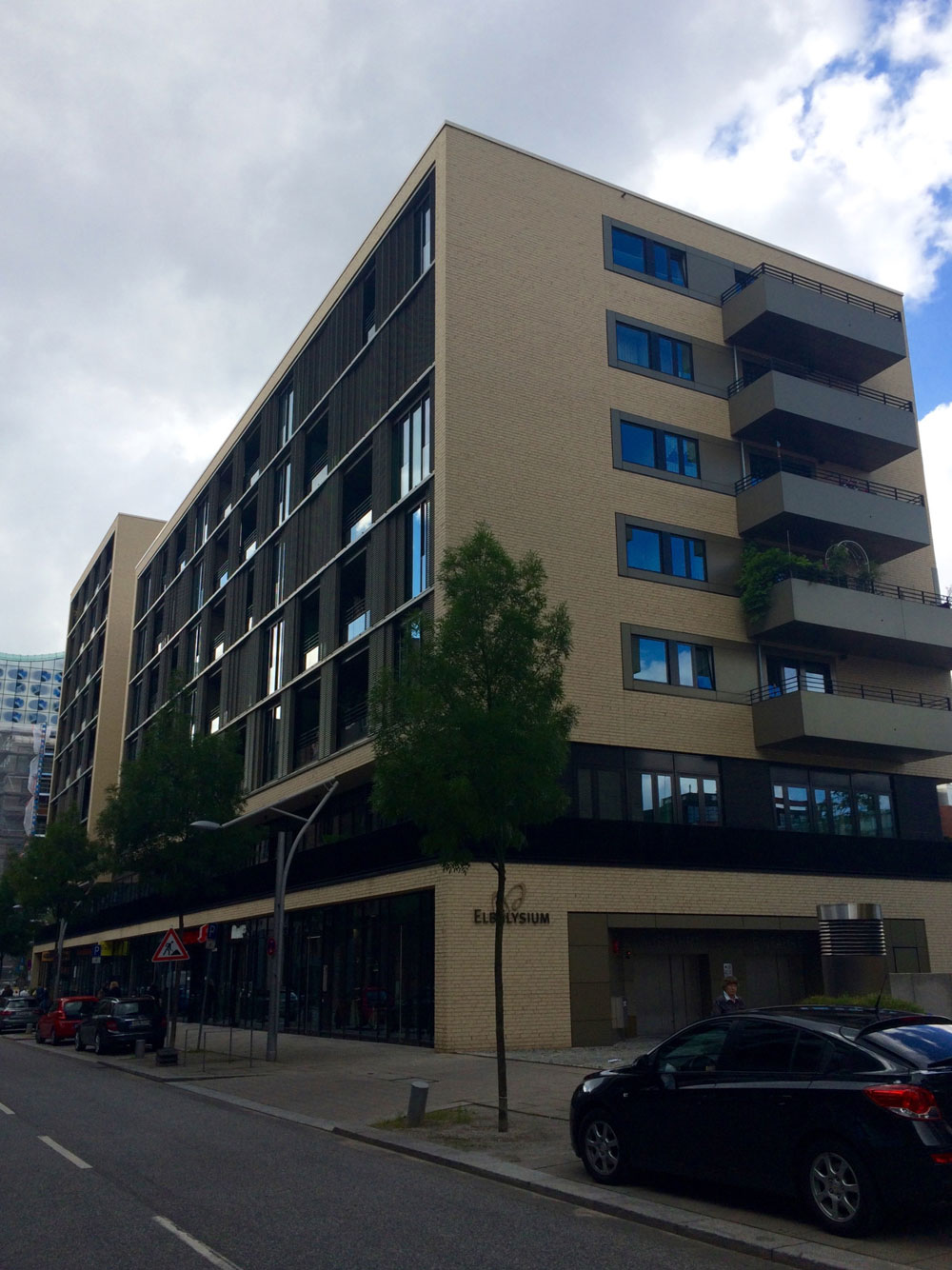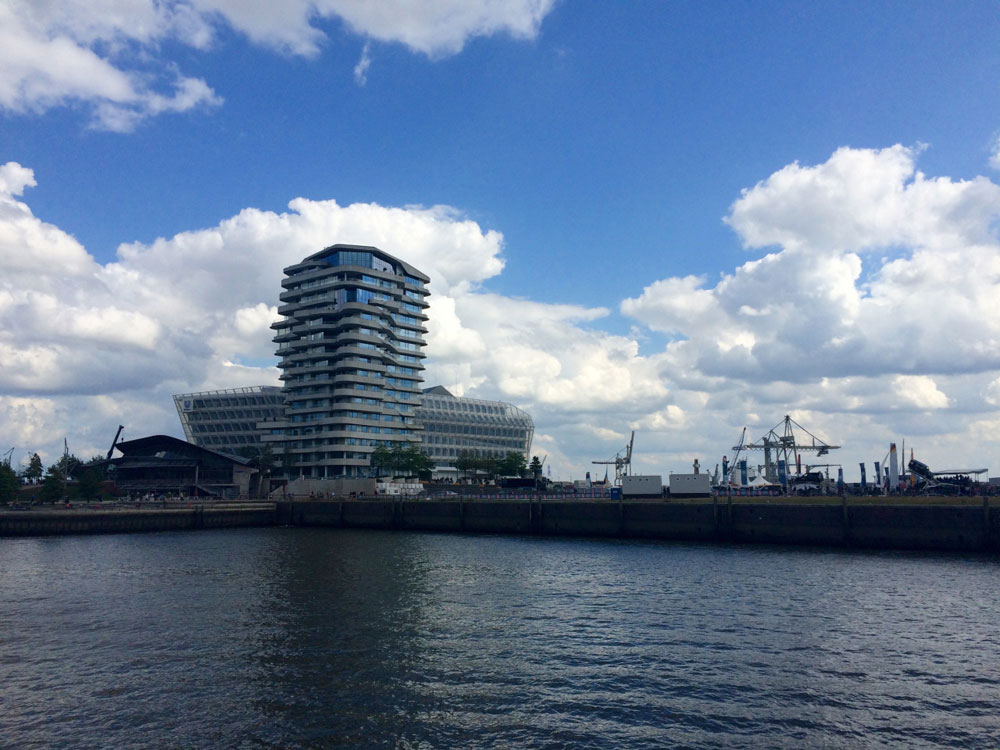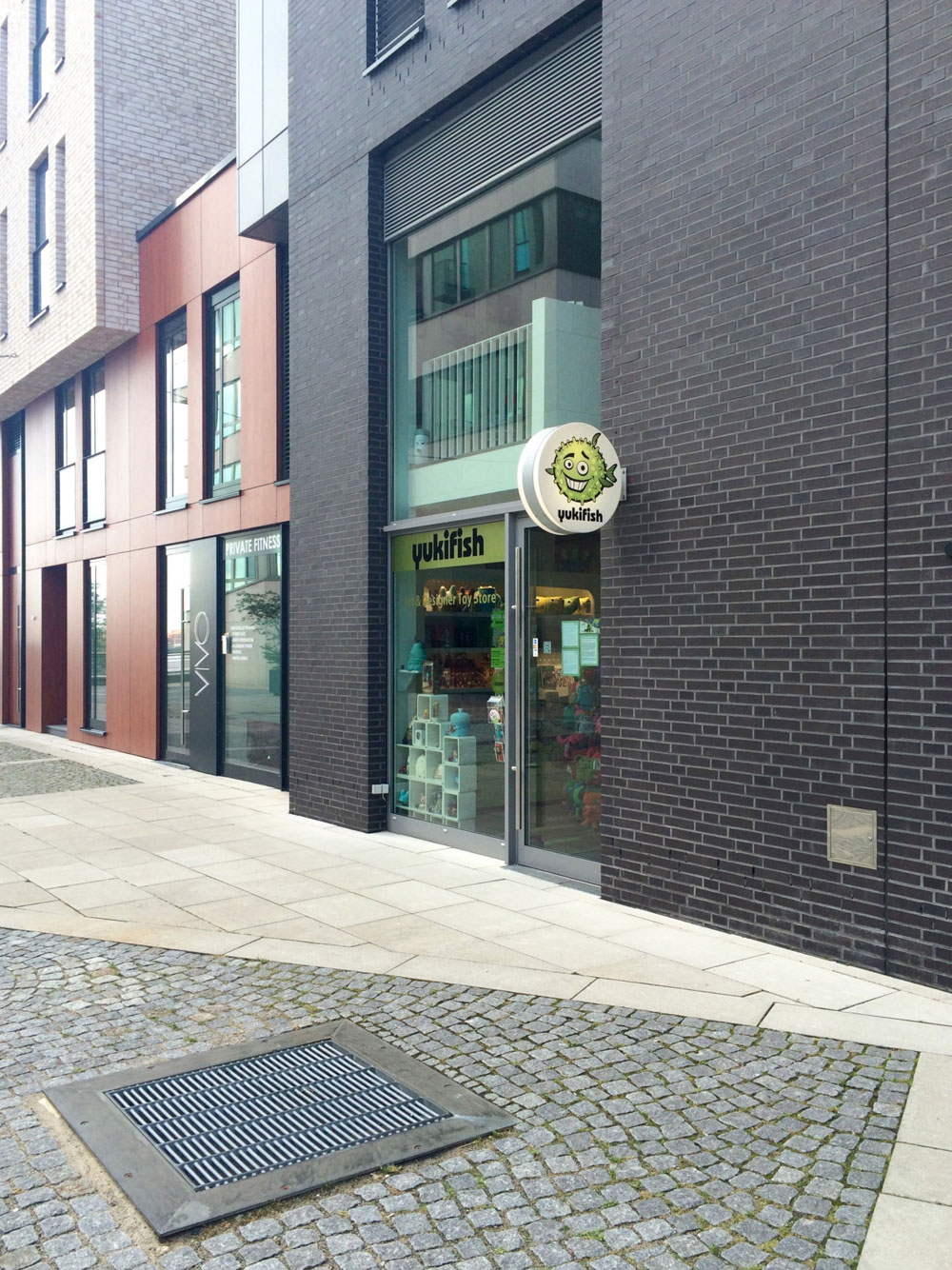 The Traditionsschiffhafen, which opened in 2008, has a floating pontoon in the harbor basin with numerous historic ships.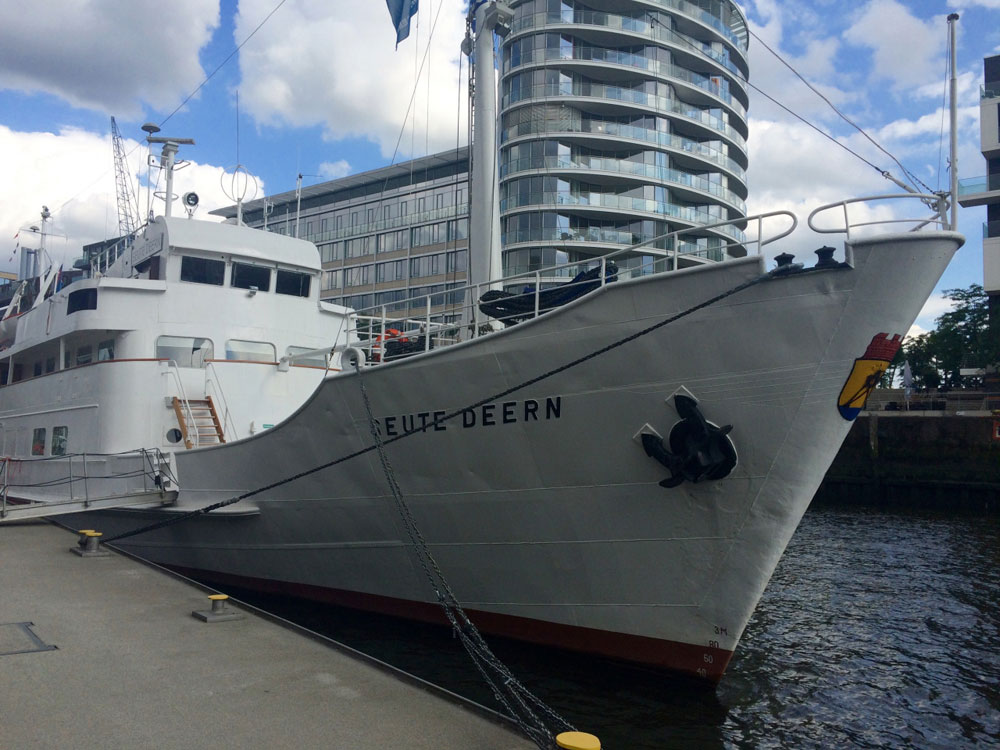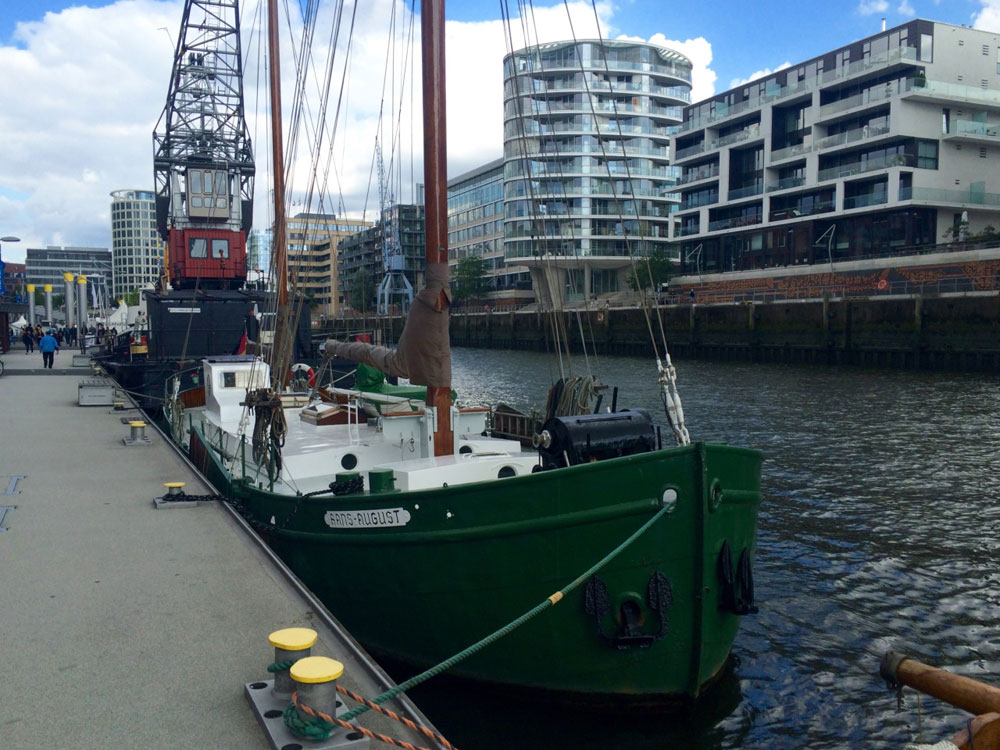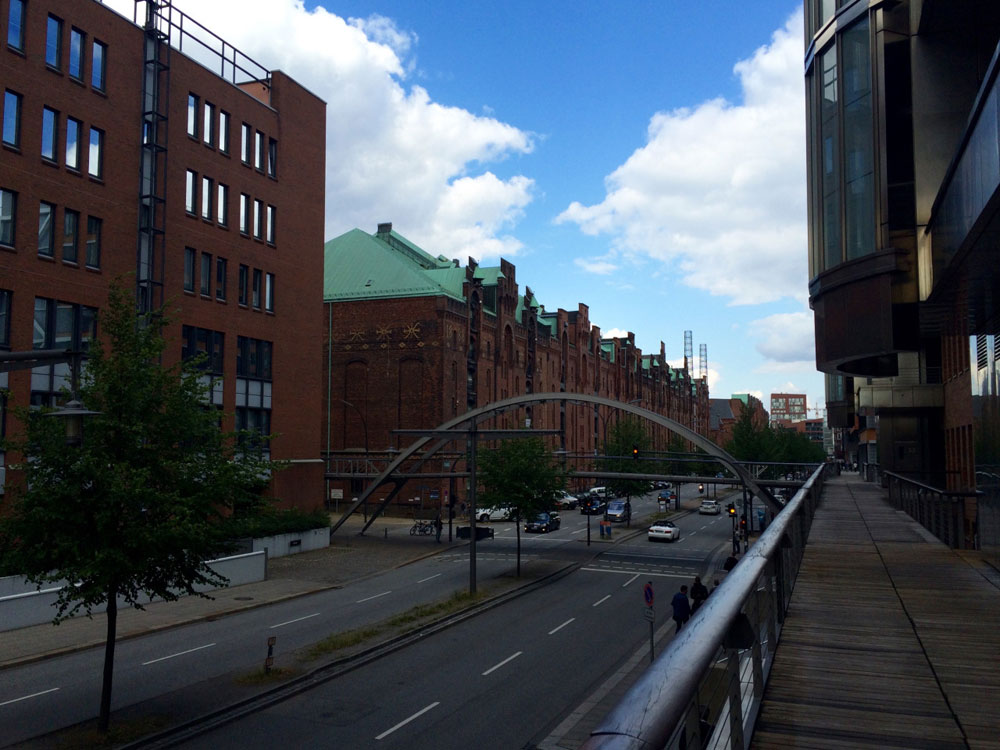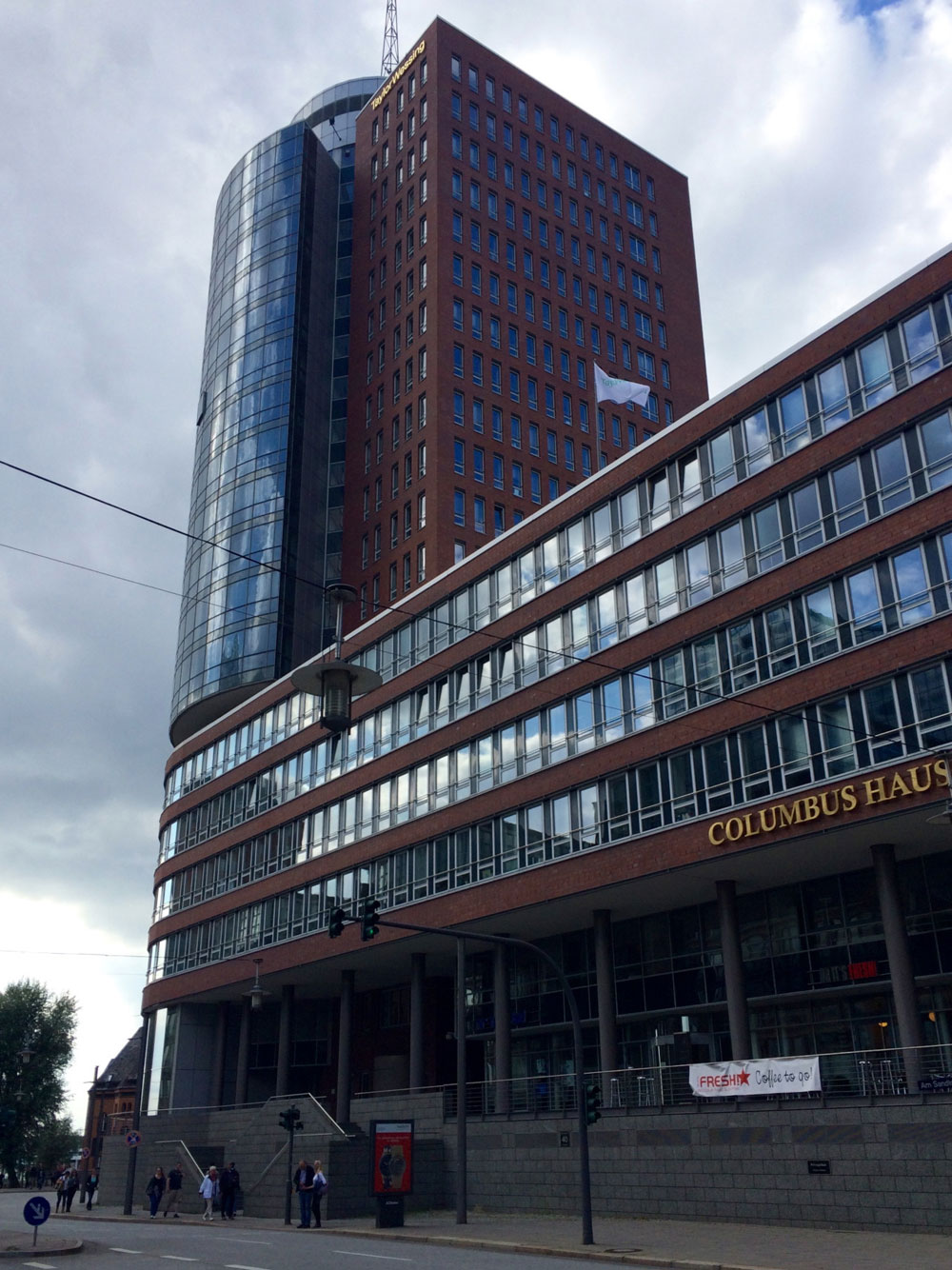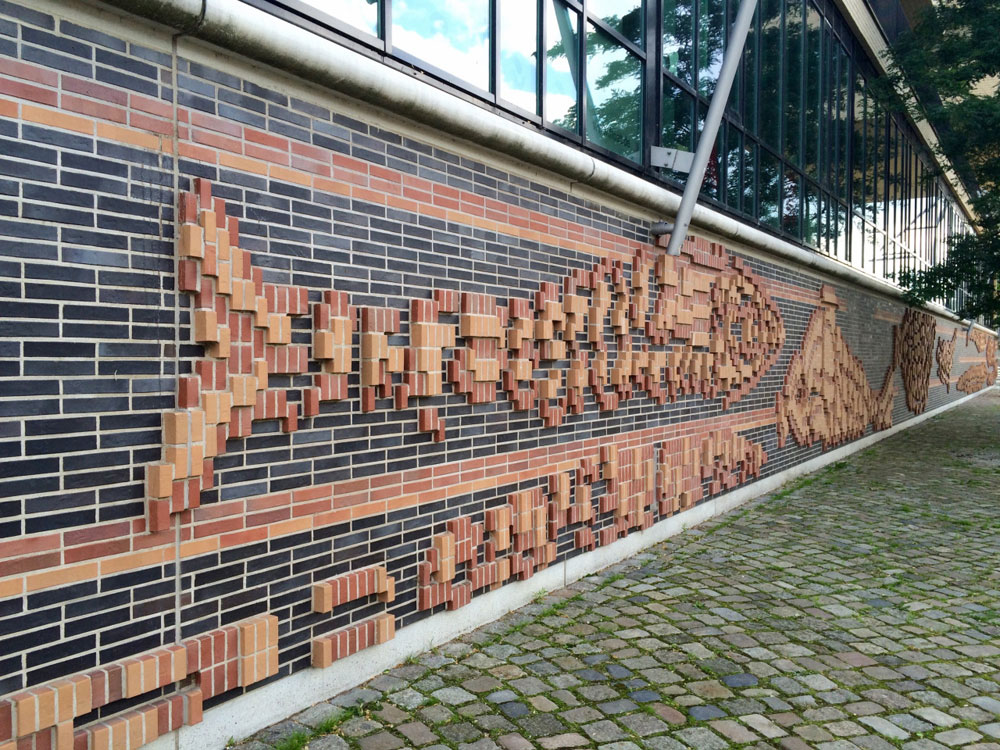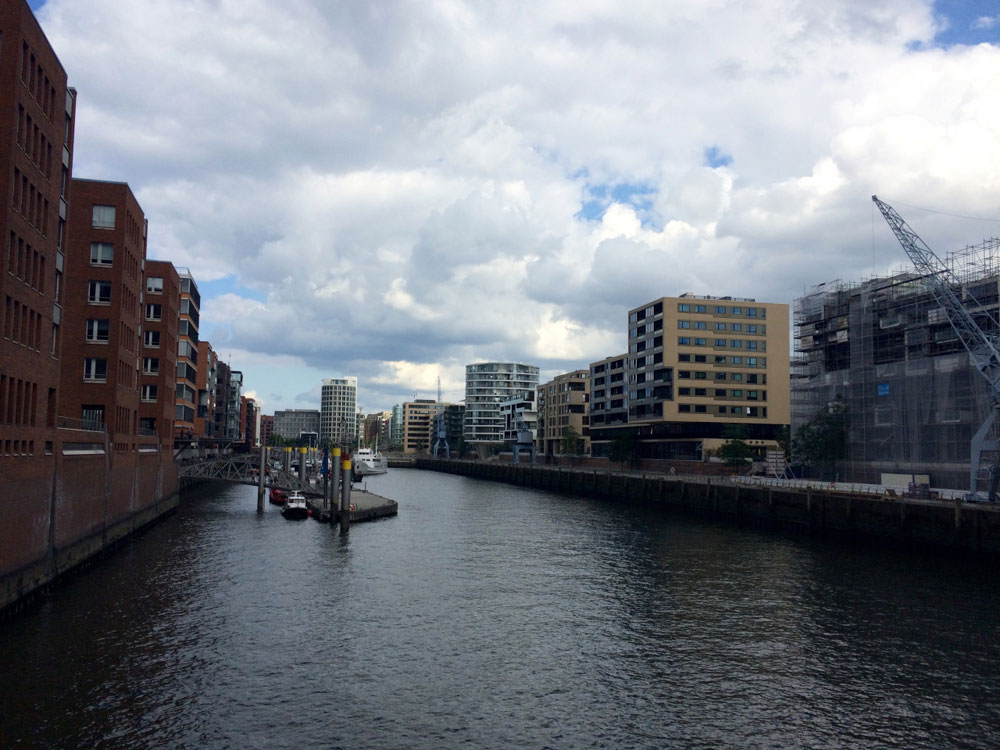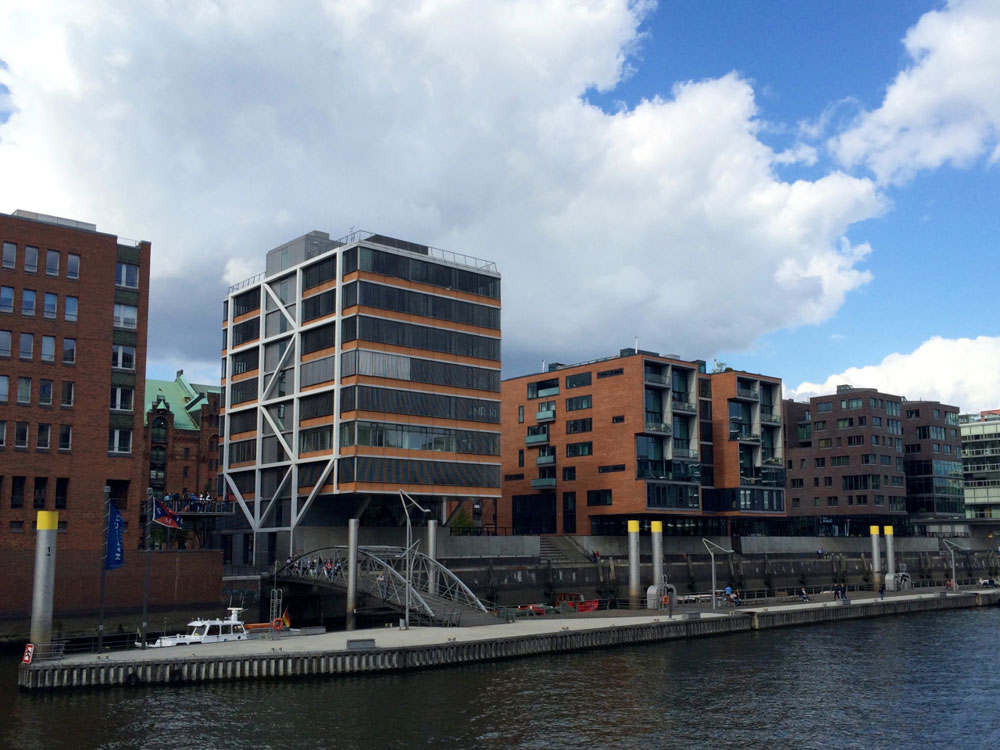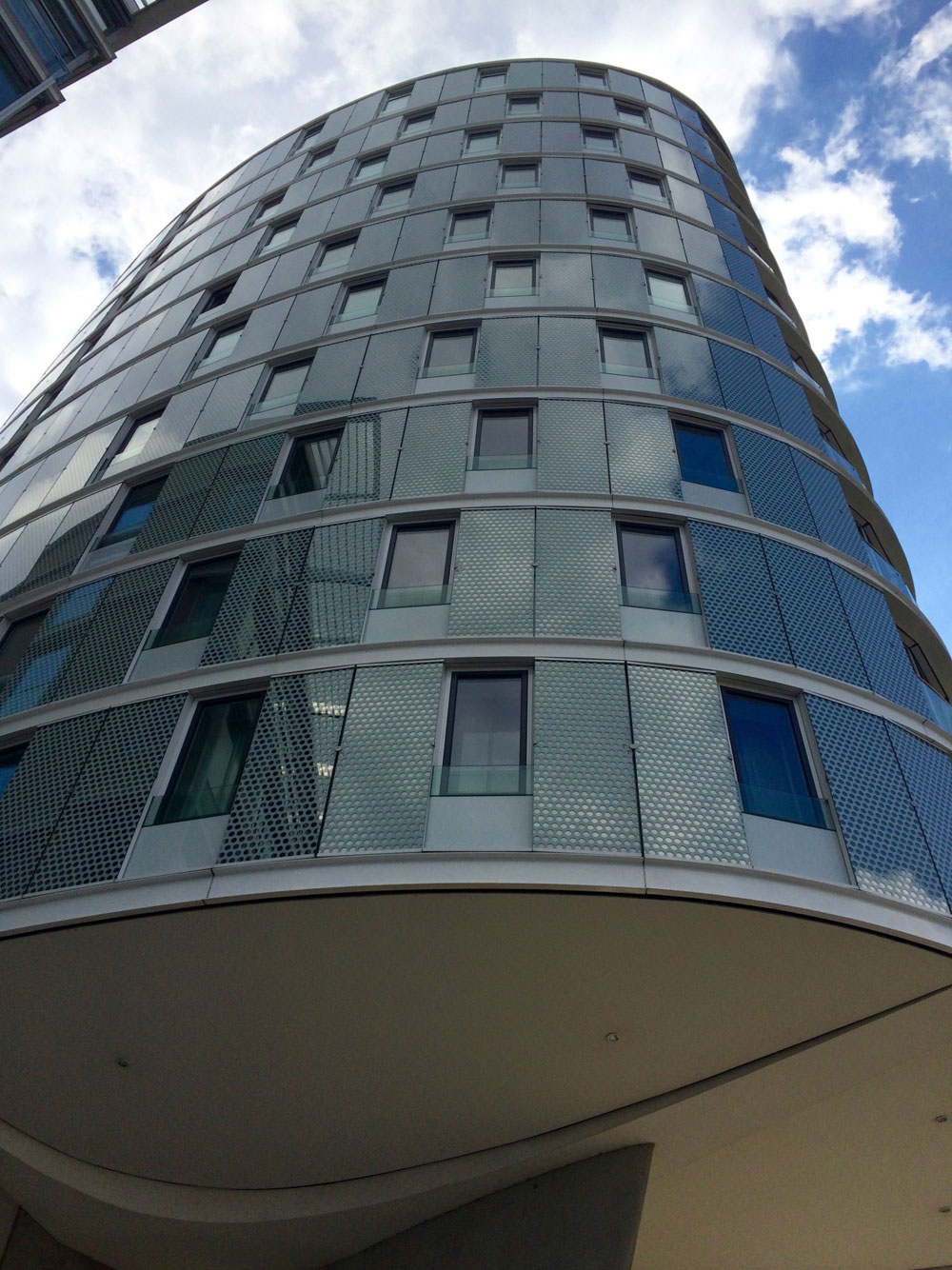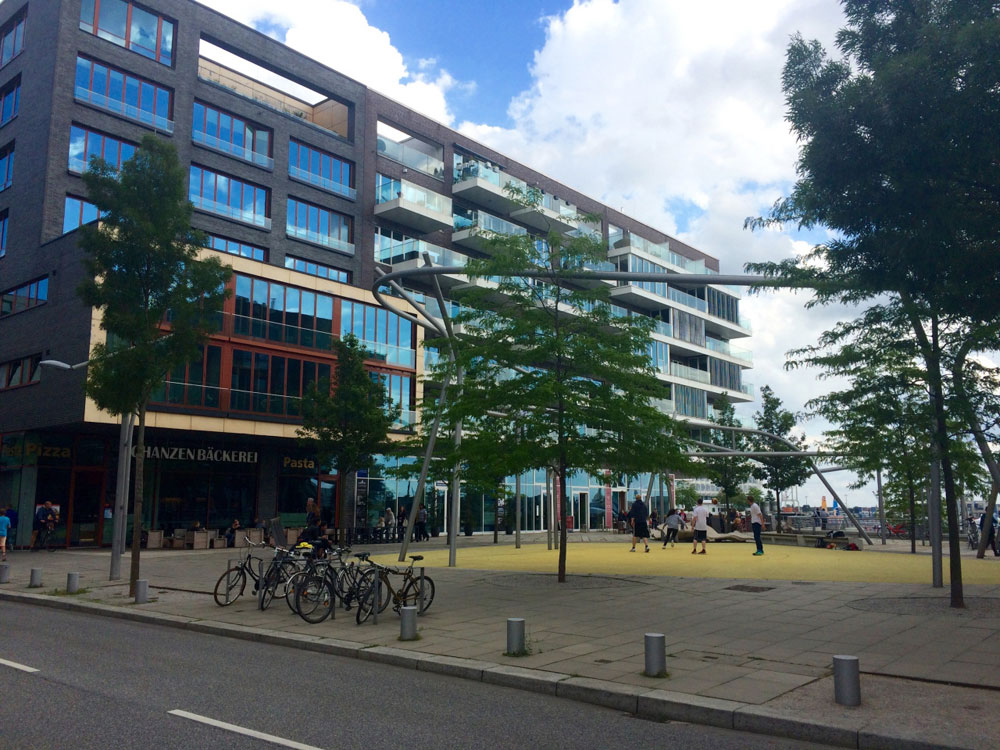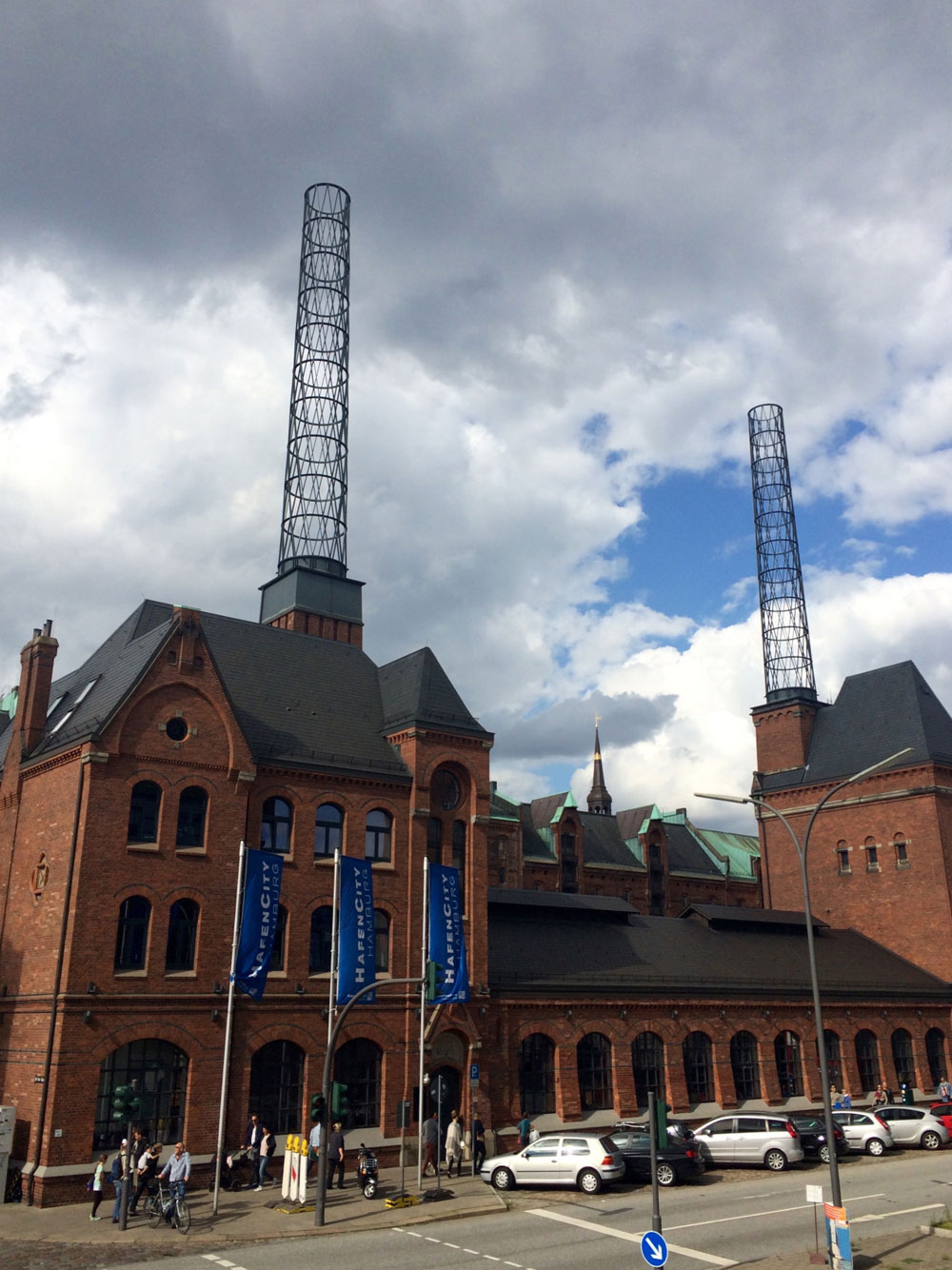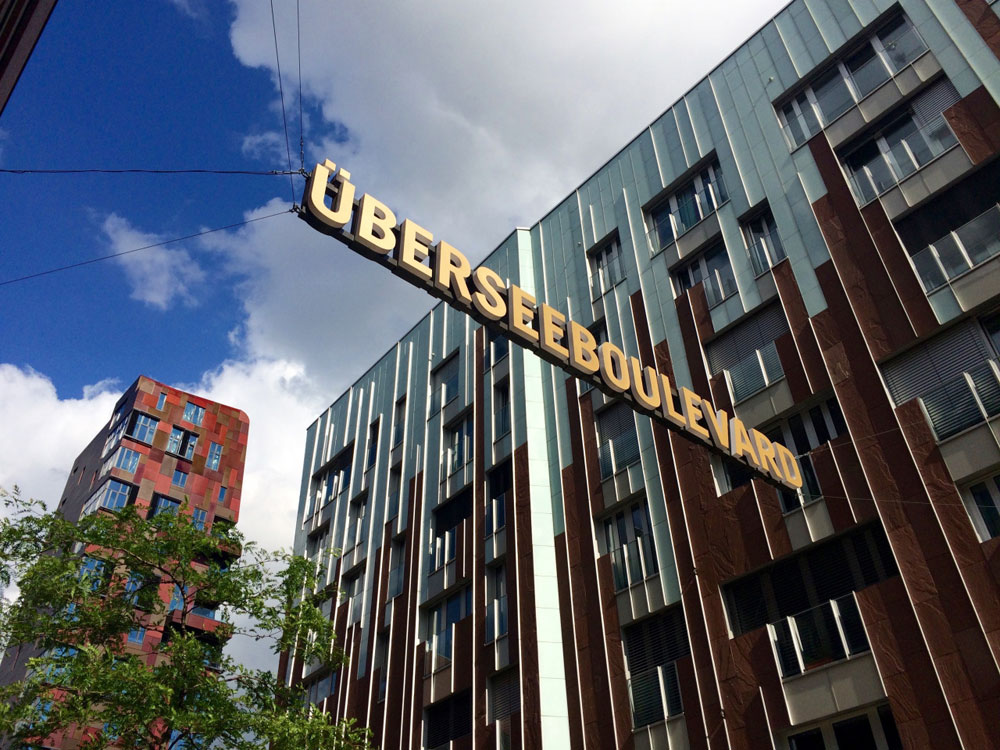 In the middle of Coffee Plaza is a huge coffee bean as a work of art.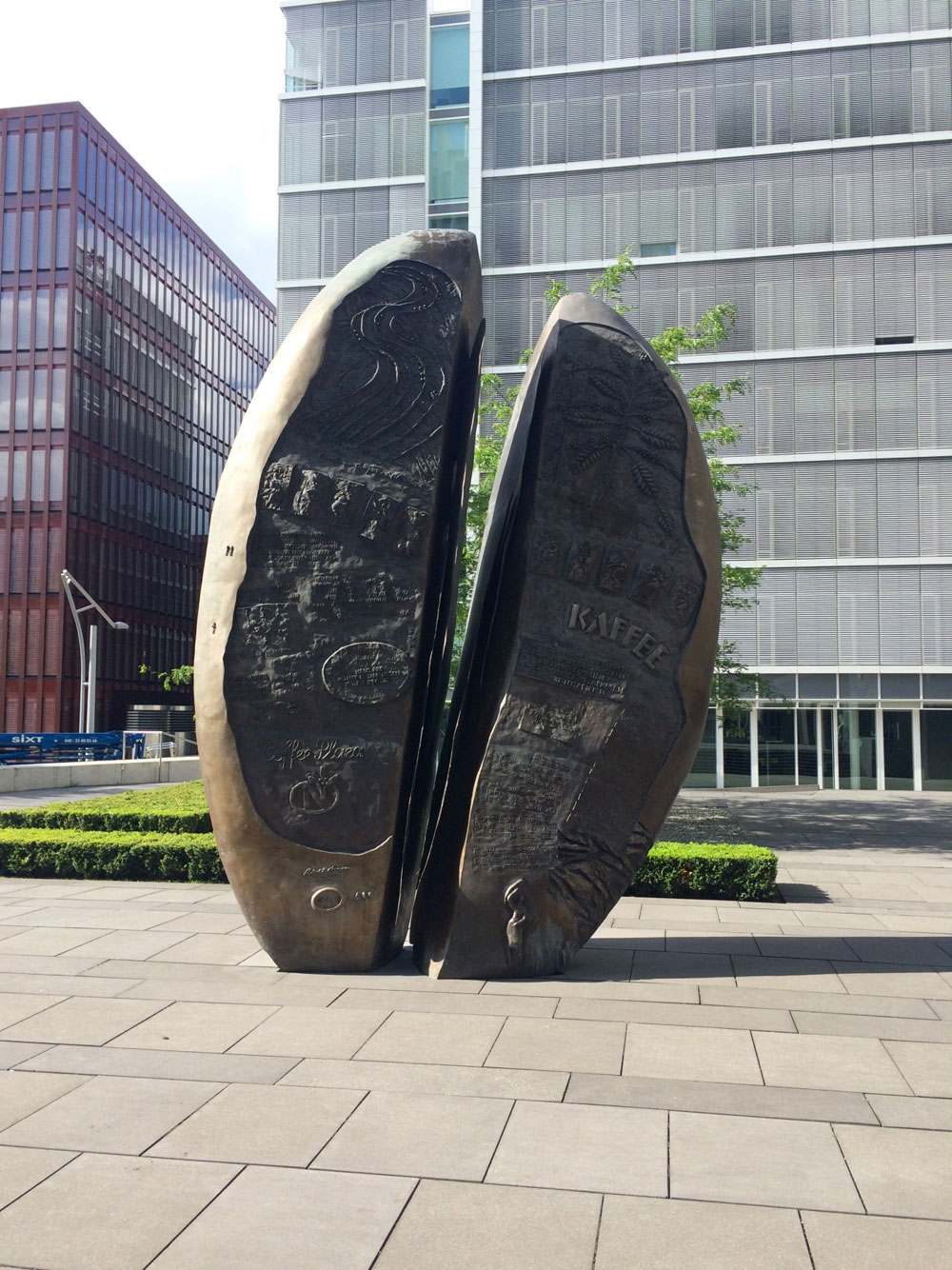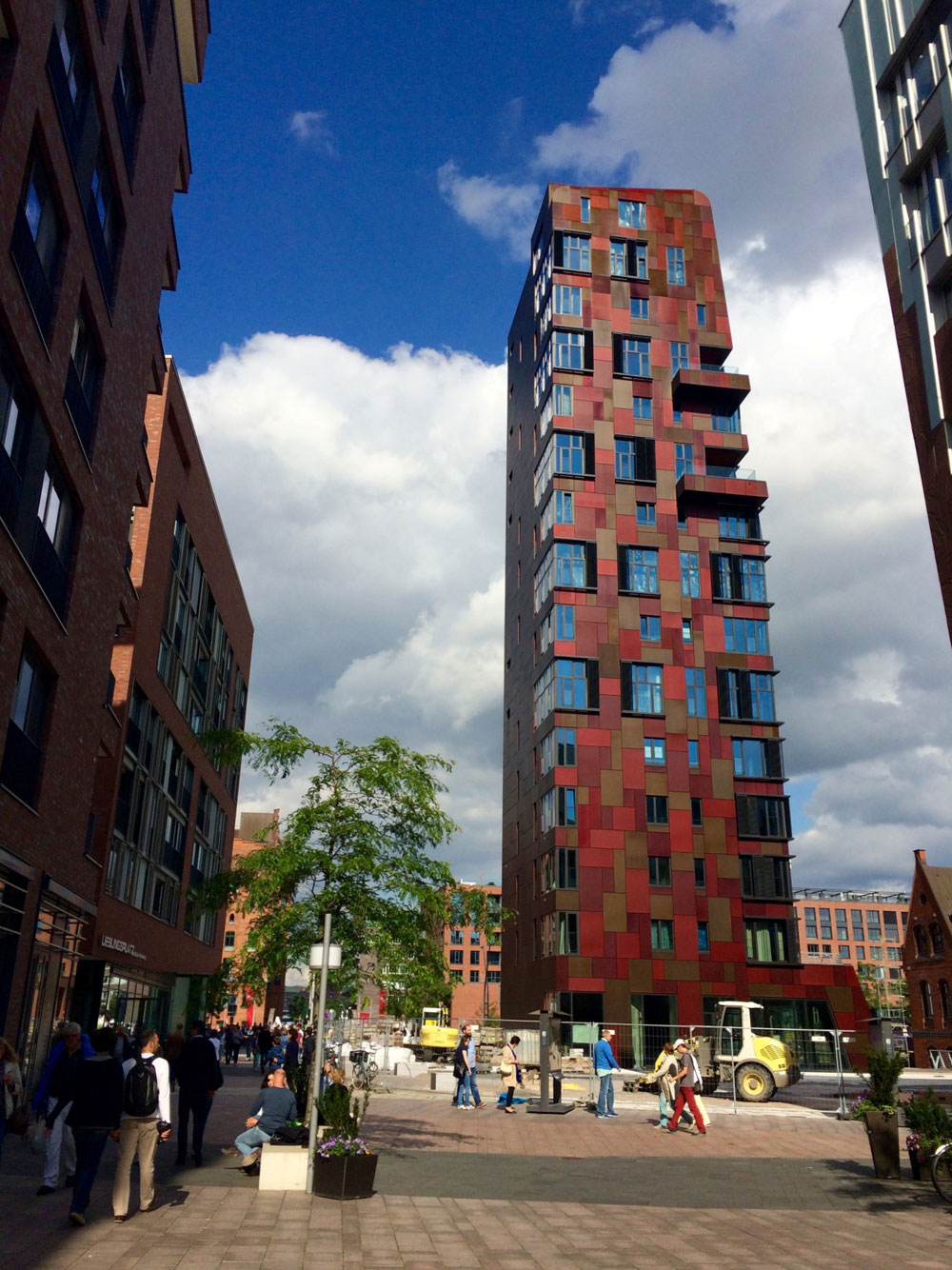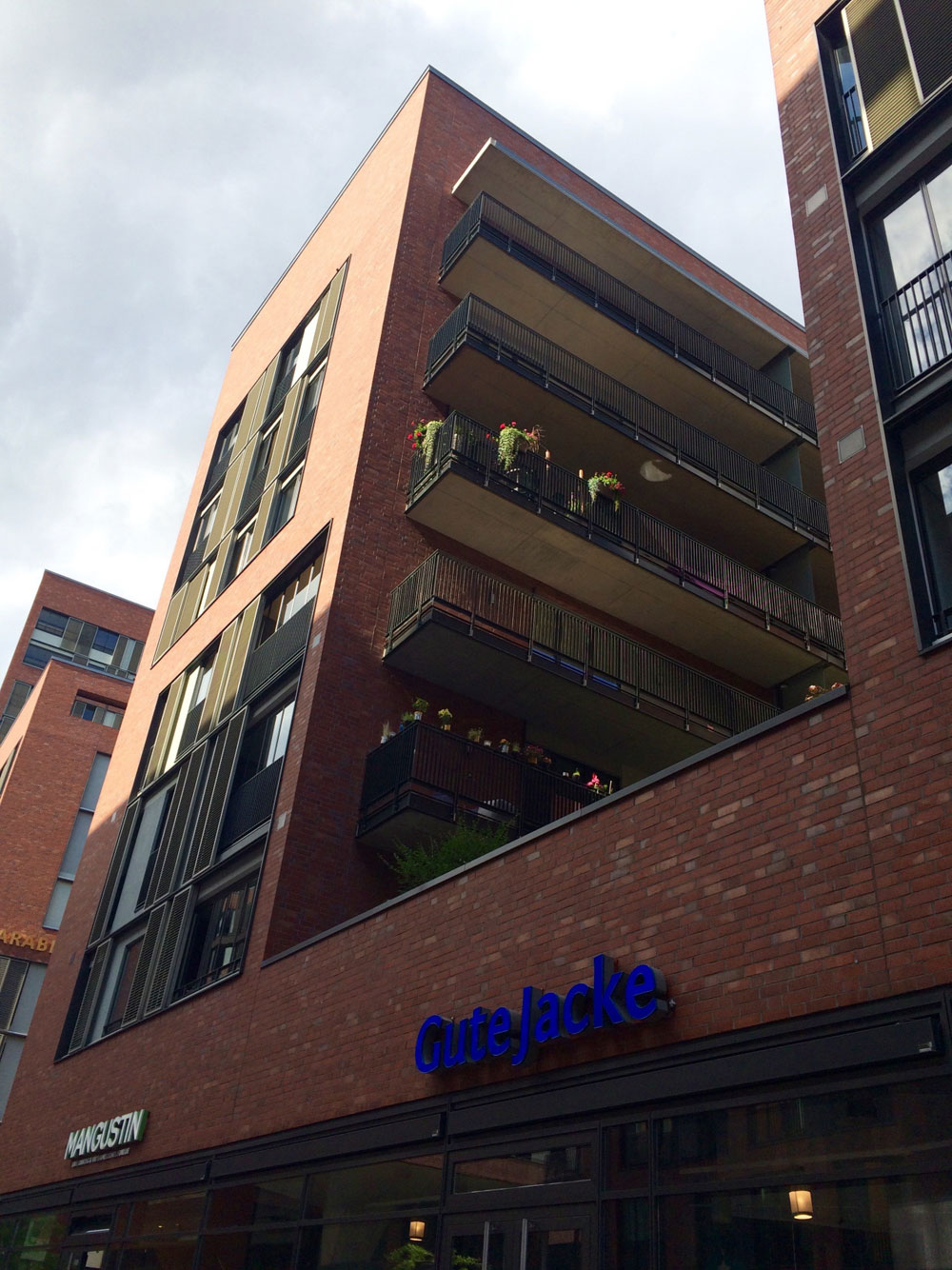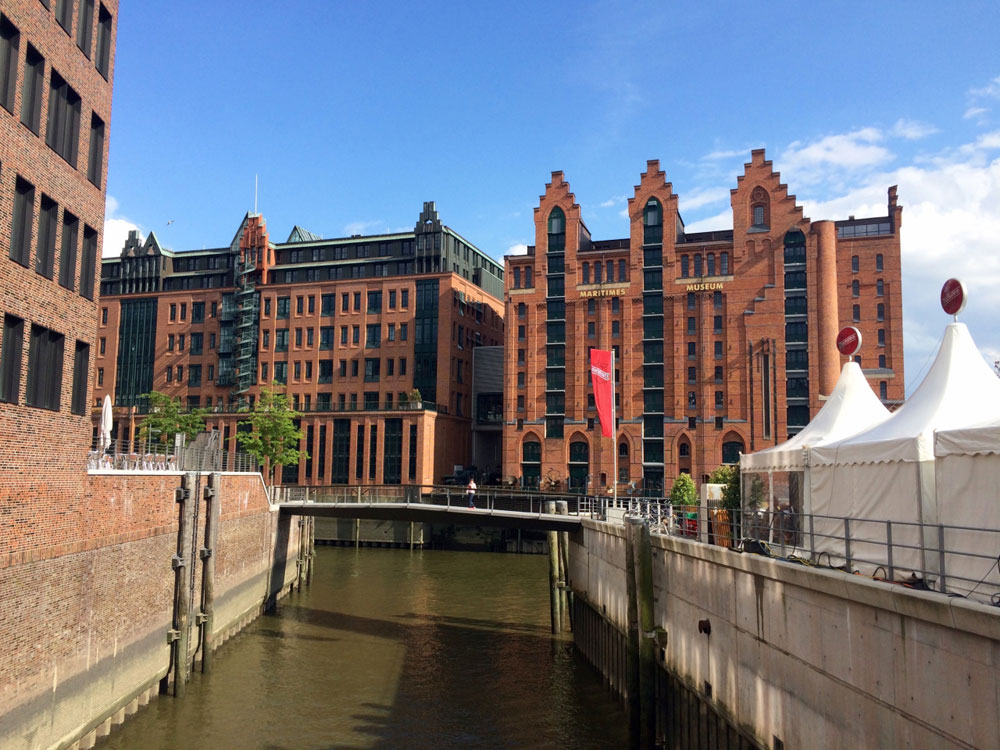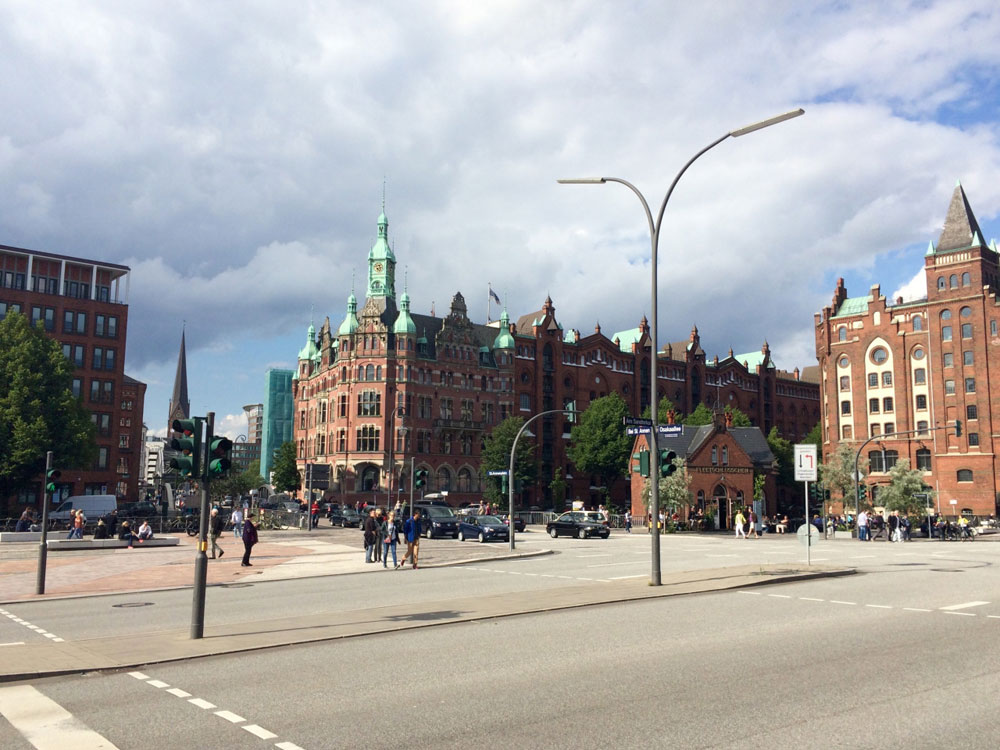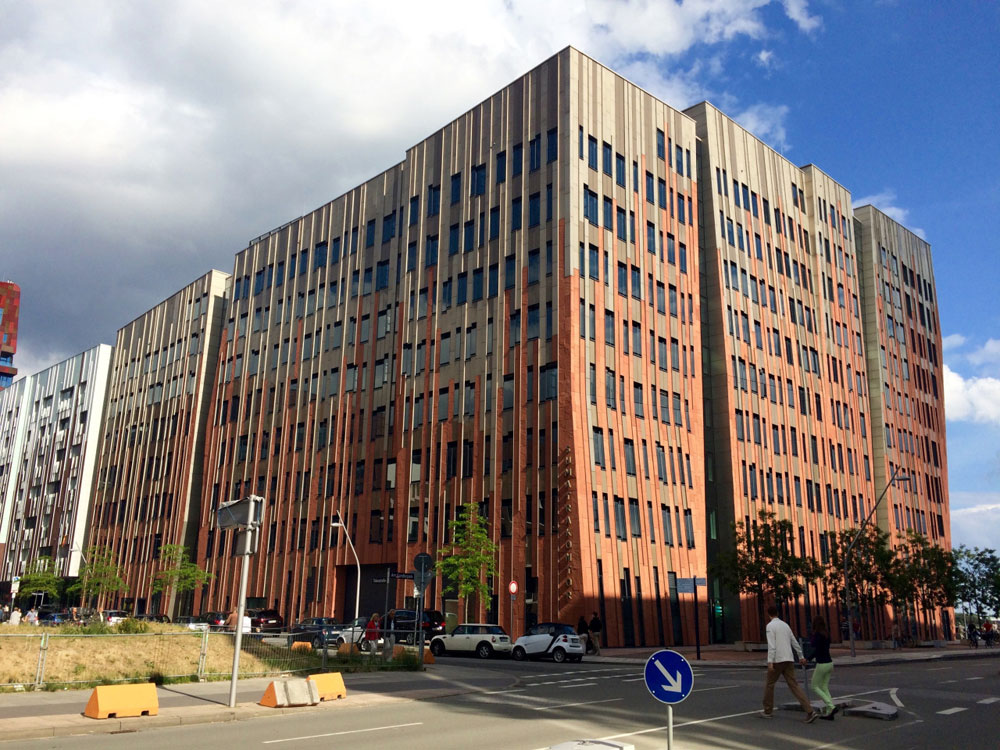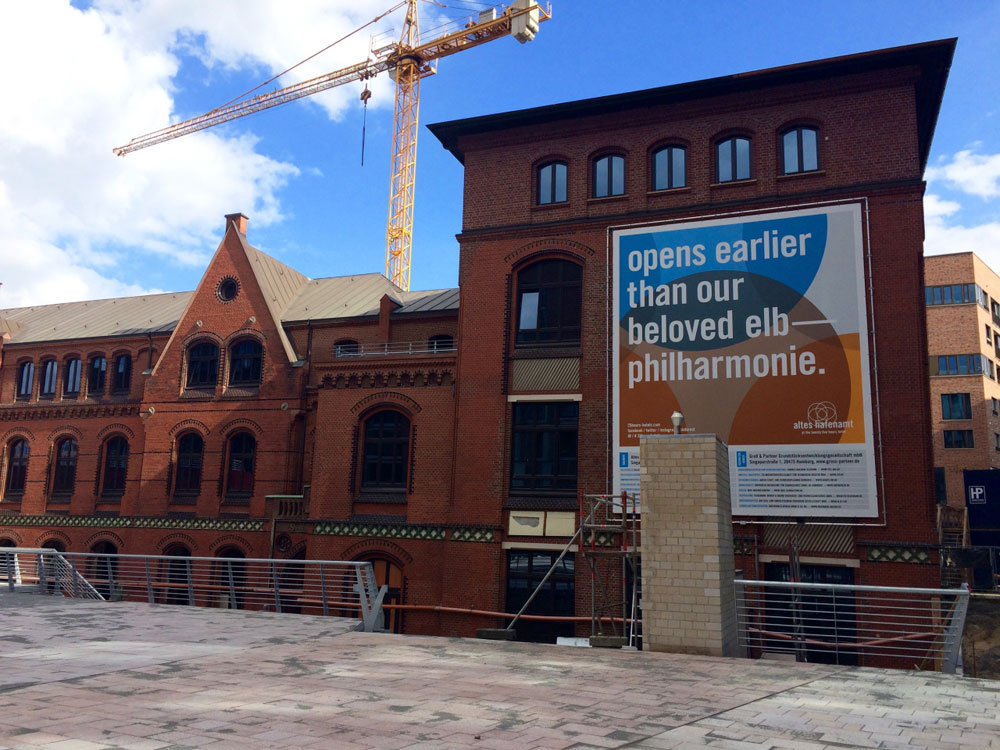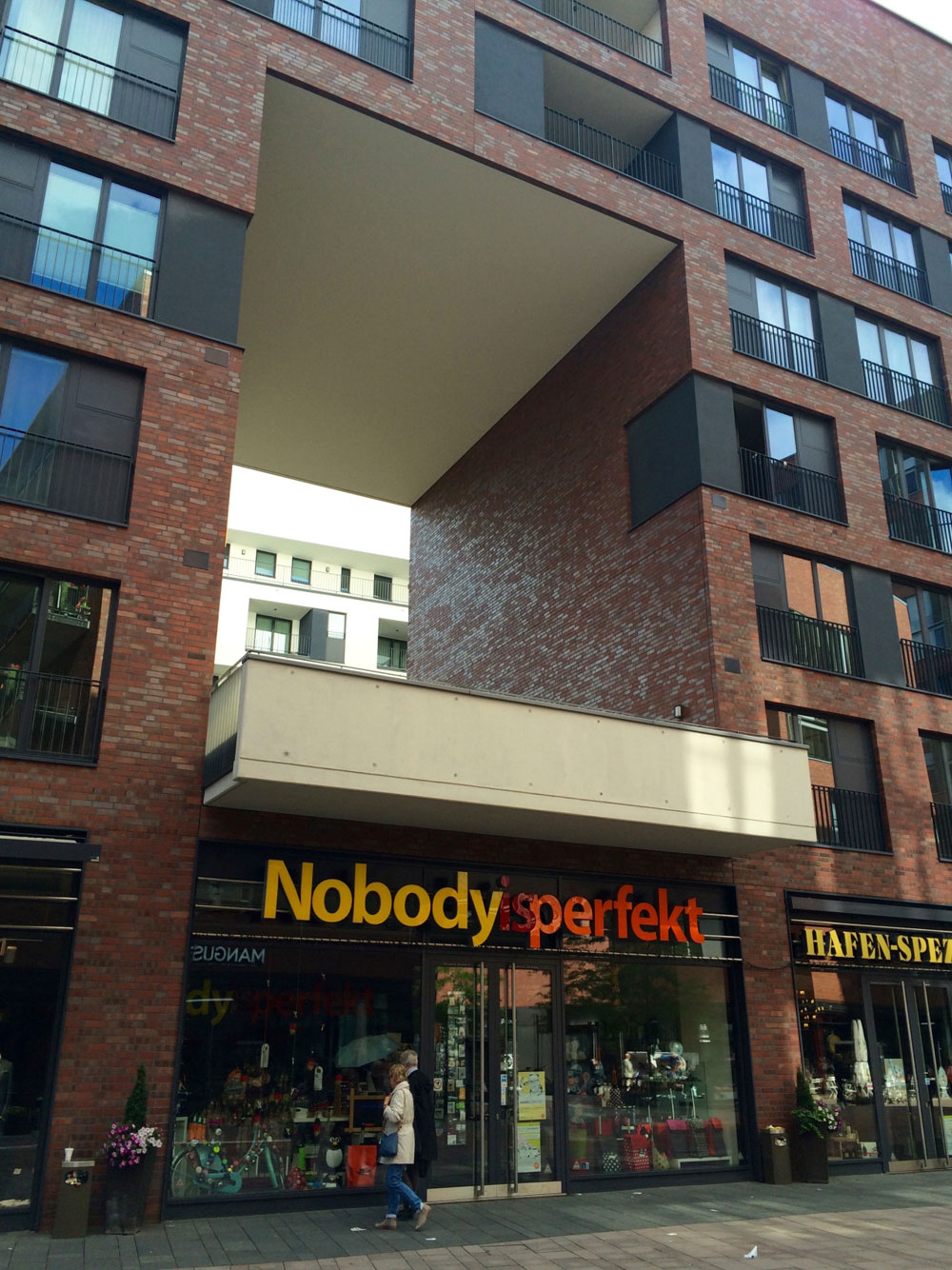 On the Fleetinsel stands the Wasserschloss, a restaurant overlooking two Fleets.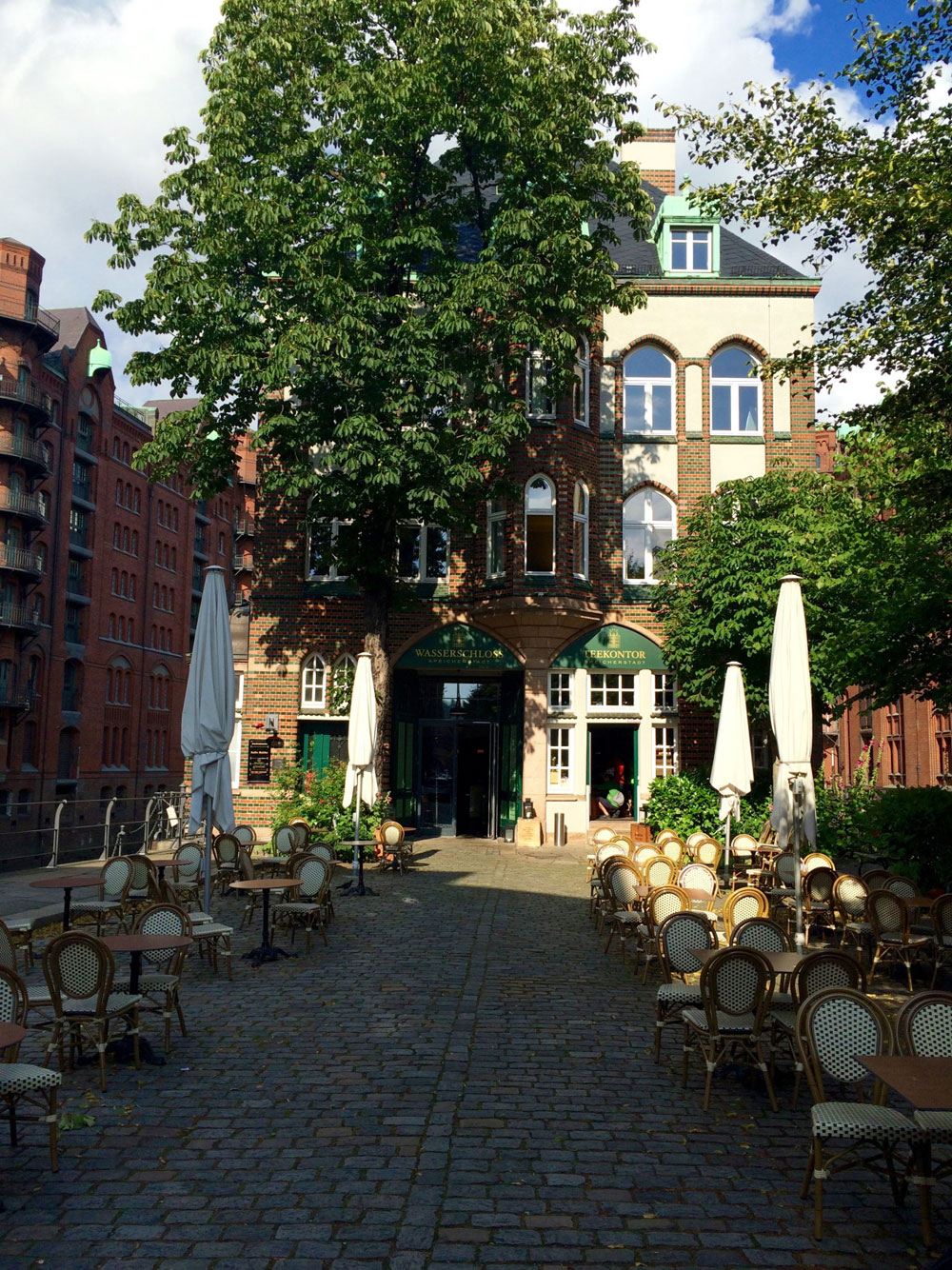 Dialog im Dunkeln is a exhibition where blind people guide visitors in completely darkened rooms, and get an insight into a life without sight. There is also Dialog im Stillen nearby, an exhibition about Deafness.